Wedding Transportation Mistakes to Avoid in LA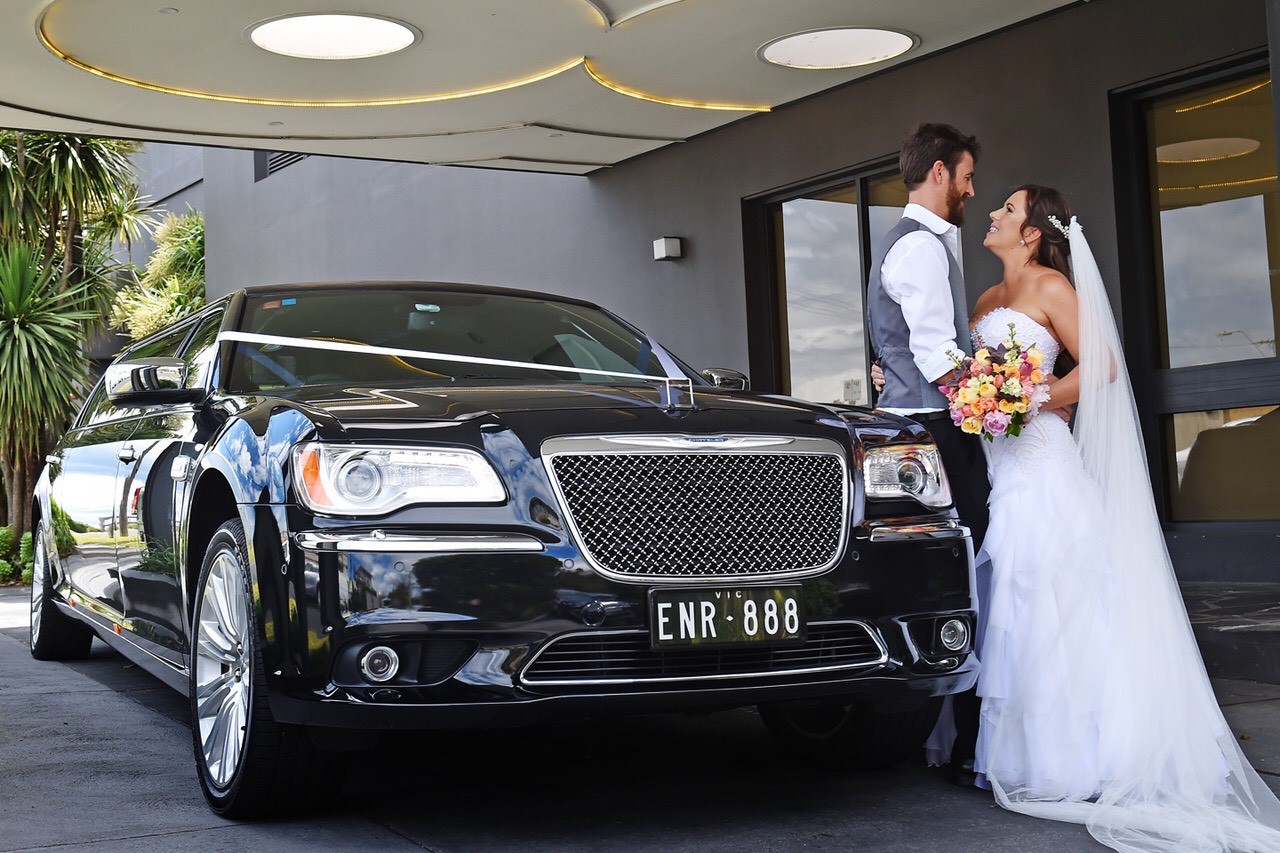 Weddings are a celebration of love and commitment, marking a significant milestone in the lives of couples. The air is filled with joy, excitement, and anticipation. However, behind the scenes, meticulous planning goes into making this day perfect. Every detail, from the choice of venue to the color of the decor, is carefully thought out to ensure everything runs smoothly.
In the sprawling landscape of Los Angeles, a city known for its dynamic atmosphere and constant activity, organizing any event can be challenging. Every corner of this vast city buzzes with life, making logistics a crucial consideration. Especially when it comes to wedding transportation, ensuring a hassle-free experience for the couple and their guests becomes paramount. This is where the importance of a reliable car service comes into play.
For residents and visitors of Los Angeles, the quest for the finest Car Service Los Angeles often leads them to Black Car Connection, a brand synonymous with luxury and reliability. Recognized as one of the best car services the city has to offer, we have carved a niche for ourselves in the competitive world of luxury transportation. Yet, irrespective of which service provider couples choose, there are inherent challenges associated with wedding transportation. A flawless experience on the big day can be achieved by being aware of these typical hazards and knowing how to avoid them.
Common Mistakes to Avoid in Wedding Transportation
Not Booking in Advance
Los Angeles is a city that never sleeps. From award ceremonies and film premieres to corporate events and, of course, beautiful weddings, the demand for transportation is ever-present. Due to this perpetual hustle and bustle, last-minute bookings can spell disaster.
Couples might find themselves facing limited vehicle choices or being quoted skyrocketing prices due to high demand. This is especially true if you're seeking specialized services, like the esteemed LAX Black Car Service, or if you desire transportation to serene locations like Thousand Oaks. It's prudent to book your Luxury Vehicle Thousand Oaks in advance to ensure that you get the service you want without breaking the bank.
Forgetting to Account for Everyone
The excitement and anticipation of a wedding can sometimes overshadow the logistical details. Organizing transport for everyone, from the bride and groom to distant relatives, can be overwhelming. It's not just about the main events; there are rehearsals, dinners, and other pre-wedding ceremonies to consider.
Guests, especially those unfamiliar with LA, might struggle with transportation. For those flying into Burbank, arranging a dedicated Burbank Car Service can be a considerate gesture, ensuring that your loved ones arrive in comfort and style.
Not Factoring in LA Traffic
Anyone familiar with Los Angeles knows that its traffic is the stuff of legends. Sometimes, what a map says will take 20 minutes can actually take over an hour during busy times or events. Such delays can lead to increased stress and potential disruptions in the wedding schedule. To avoid such problems, it's critical to arrange ahead of time for wedding transportation, especially while negotiating the congested streets of Los Angeles.
Choosing Style Over Comfort
The allure of a grand entrance is undeniable. Every couple dreams of arriving in a vehicle that turns heads and elevates the occasion. However, it's crucial to remember that style should never come at the cost of comfort. For extended rides or when accommodating larger groups, the vehicle's comfort level becomes paramount.
Services like the Luxury Sprinter Van Service are designed with this in mind, offering a harmonious blend of elegance and comfort, ensuring that your guests arrive refreshed and in high spirits.
Not Confirming Details with Your Service Provider
The devil, as they say, is in the details. A slight miscommunication or oversight can lead to significant disruptions on the wedding day.
Perhaps the Hollywood Car Service you booked for that glamorous entrance arrives late, or the Luxury Black Cars you reserved for the family aren't adequately equipped. Such situations can be avoided by regularly communicating with your service provider, confirming every detail, and ensuring that both parties are on the same page. A well-informed provider can anticipate needs, provide suggestions, and ensure that transportation on your big day is seamless and stress-free.
Tips for a Smooth Wedding Transportation Experience in LA
Start Early: The sooner you begin your transportation planning, the better. This gives you ample time to research, compare services, and find the best deals. An early start also means a wider selection of vehicles and services to choose from.
Know Your Needs: Before approaching a service provider, have a clear idea of your requirements. How many vehicles will you need? Do you want a limo for the bridal party and a luxury Sprinter van service for guests? Will you need additional wedding transportation, like airport pickups for out-of-town guests? Knowing these details will streamline the booking process.
Account for LA's Unpredictability: LA is known for its traffic jams and unforeseen delays. Always factor in extra time, especially if your wedding venues (ceremony and reception) are at different locations. It's better to arrive early than late!
Choose Reputable Providers: Opt for well-reviewed and established transportation providers, like Black Car Connection; we are familiar with LA's intricacies. Our professional drivers will know the best routes, traffic patterns, and how to handle unexpected situations.
Inspect Vehicles in Person: If possible, visit the transportation provider to inspect the vehicles firsthand. This allows you to assess the condition, cleanliness, and amenities offered.
Communicate Itinerary Details: Provide your service provider with a detailed itinerary, including pickup and drop-off locations, times, and any special requests. This ensures that drivers are informed and prepared.
Secure Contracts and Confirmations: Once you've finalized your wedding transportation details, get everything in writing. A few days before the wedding, reconfirm all arrangements with the service provider.
Make Your LA Wedding Journey Flawless
Weddings are not just ceremonies; they are the embodiment of dreams, love, and lifelong memories. This vibrancy, however, comes with its own set of challenges, especially when ensuring that transportation is seamless. After all, no one wants to remember their wedding day for transportation hiccups.
By being aware of common pitfalls and proactively addressing them, couples can ensure that transportation becomes a highlight of their wedding rather than a concern. And, when it comes to guaranteeing that level of perfection, there's no better partner than Black Car Connection. With our established reputation in wedding transportation, impeccable fleet, and commitment to excellence, we transform every journey into a luxurious experience.
Ready to elevate your wedding transportation experience? Don't leave things to chance. Ensure your special day in LA is marked by elegance, punctuality, and luxury. Trust in Black Car Connection, and let every moment be truly unforgettable.