Do you want an extravagant and legitimate form of transportation that emanates refinement and class? Black Car Connection is the conclusion of your quest. Our prestigious firm specialize in providing unrivaled Silverlake black car service, exceeding expectations in the Silverlake area and beyond. Prepare for a trip where elegance and comfort coexist perfectly, leading to an unforgettable experience.
Our team has a premium Silver Lake fleet of cars that can meet your standards. Our personnel is also informed and trained to take the most direct route feasible in order to arrive on time while still providing a comfortable service.
Whether an existing client or browsing, you will love our exceptional service. We feel proud of our entire experience, and our repeat customers only validate our well-earned reputation.
Black Car Connection has been a leading Silverlake Black Car Service, proud to have driven hundreds of satisfied clients all around the great city of Silverlake.
Are you looking for a luxurious, safe, and affordable black car service to get you to your next destination?
A Silverlake black car service can provide a number of benefits for those looking for luxury transportation.
Here are some of the benefits of using a premium transportation Silverlake by scheduling a ride with Black Car Connection:
1. Luxury and comfort: Our black car service in Los Angeles offers a level of luxury and comfort that is not typically found with other transportation options. Our vehicles are all new and very well-kept.  Our drivers are experienced professionals who know how to provide outstanding service. This can make a big difference if you're trying to impress clients or enjoy a special night out on the town!
2. Superior Convenience: Our car connection is designed to be as convenient as possible. We pick you up and drop you off at your location of choice, and offer a variety of payment options to make things even easier. This can save you a lot of time and hassle if you're trying to get around Los Angeles (especially LAX car service) in a hurry.
3. Guaranteed Safety: When you use our Silverlake black car service, you can be rest assured knowing that you're in good hands. Our drivers are carefully screened and vetted, and our vehicles are regularly inspected to ensure that they're up to safety standards. This can give you peace of mind when traveling in Silverlake.
4. Top-Notch Reliability: We have a strict "On-Time Guarantee" so you can rely on our service and your driver to pick you up and get you where you need to be in a timely manner. We offer 24/7 customer support in case you have any problems, and our drivers are highly experienced professionals.  We maintain constant communication to help make you feel at ease!
5. Affordability: While black car services are typically more expensive than other transportation options, they can actually be even MORE affordable with the rising prices of the ride-share economy and especially when you consider all of the benefits a black car service offers. You might be surprised to find that a ride with Black Car Connection might actually save you money spent on a ride-share service.  So it's worth checking out your options before you make a final decision.
If you're looking for luxury transportation in Silverlake, give Black Car Connection a call. Our vehicles are comfortable and luxurious, our drivers are professional and experienced, and we offer a number of conveniences that will make your experience unforgettable!
Call us today: (213) 986-9850
Check us out here on Google!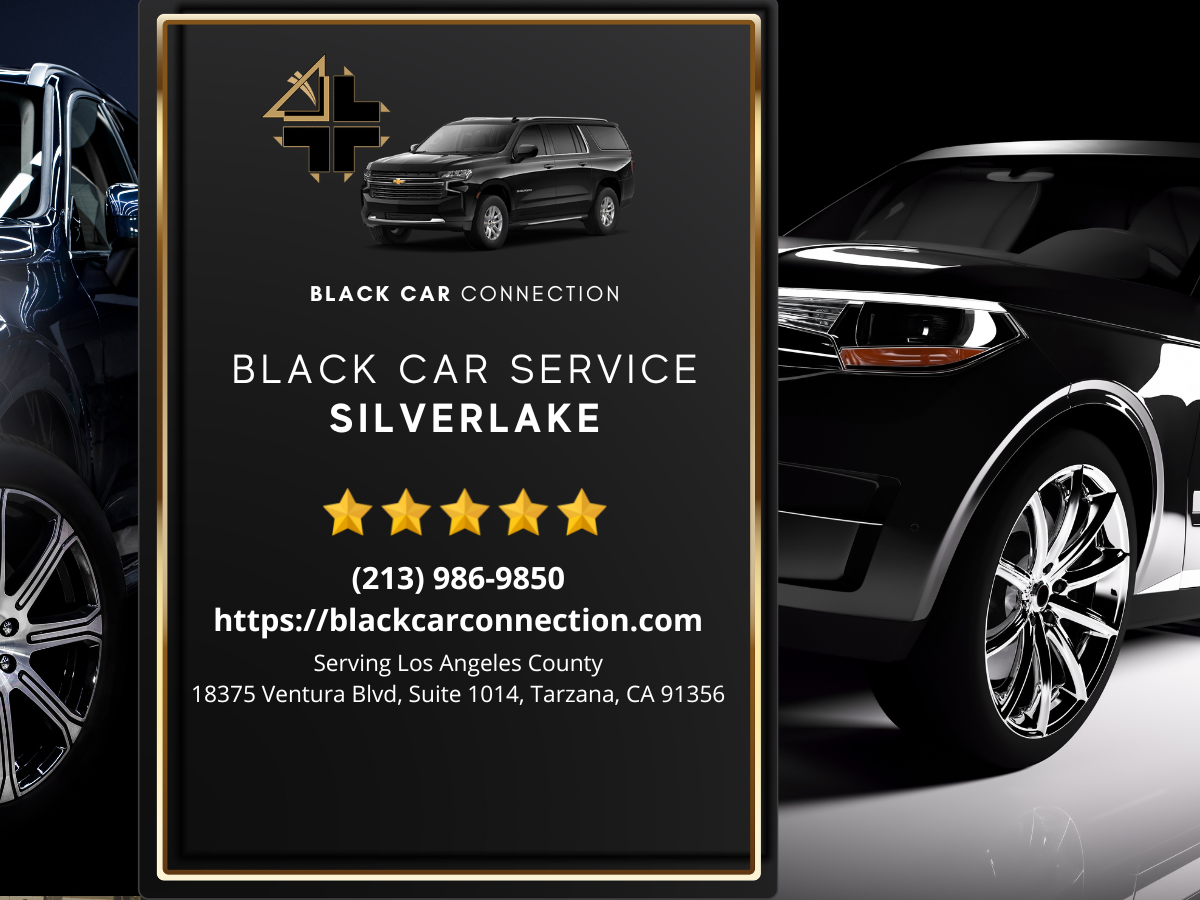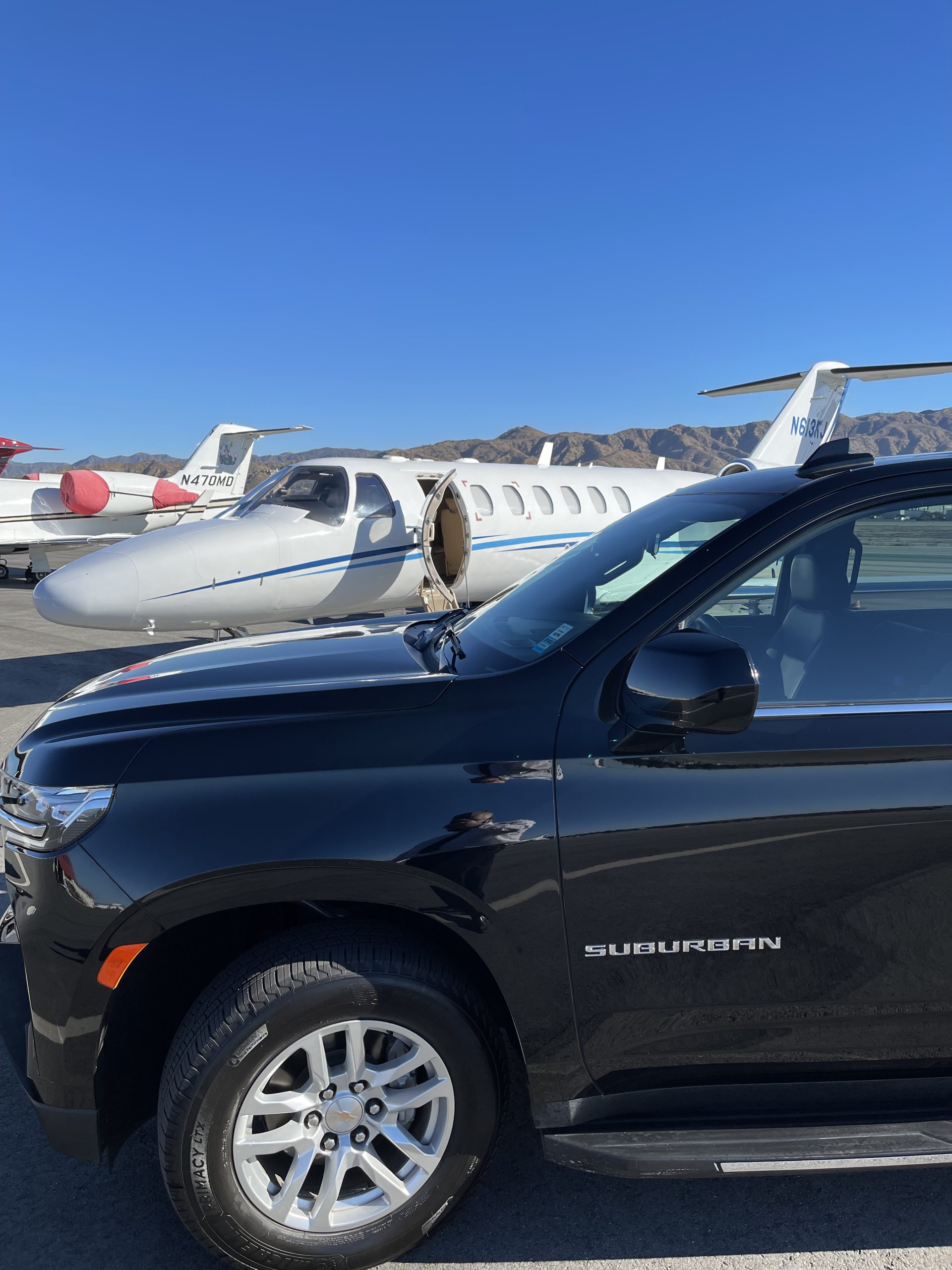 Exceptional Amenities That Define Silverlake Black Car Service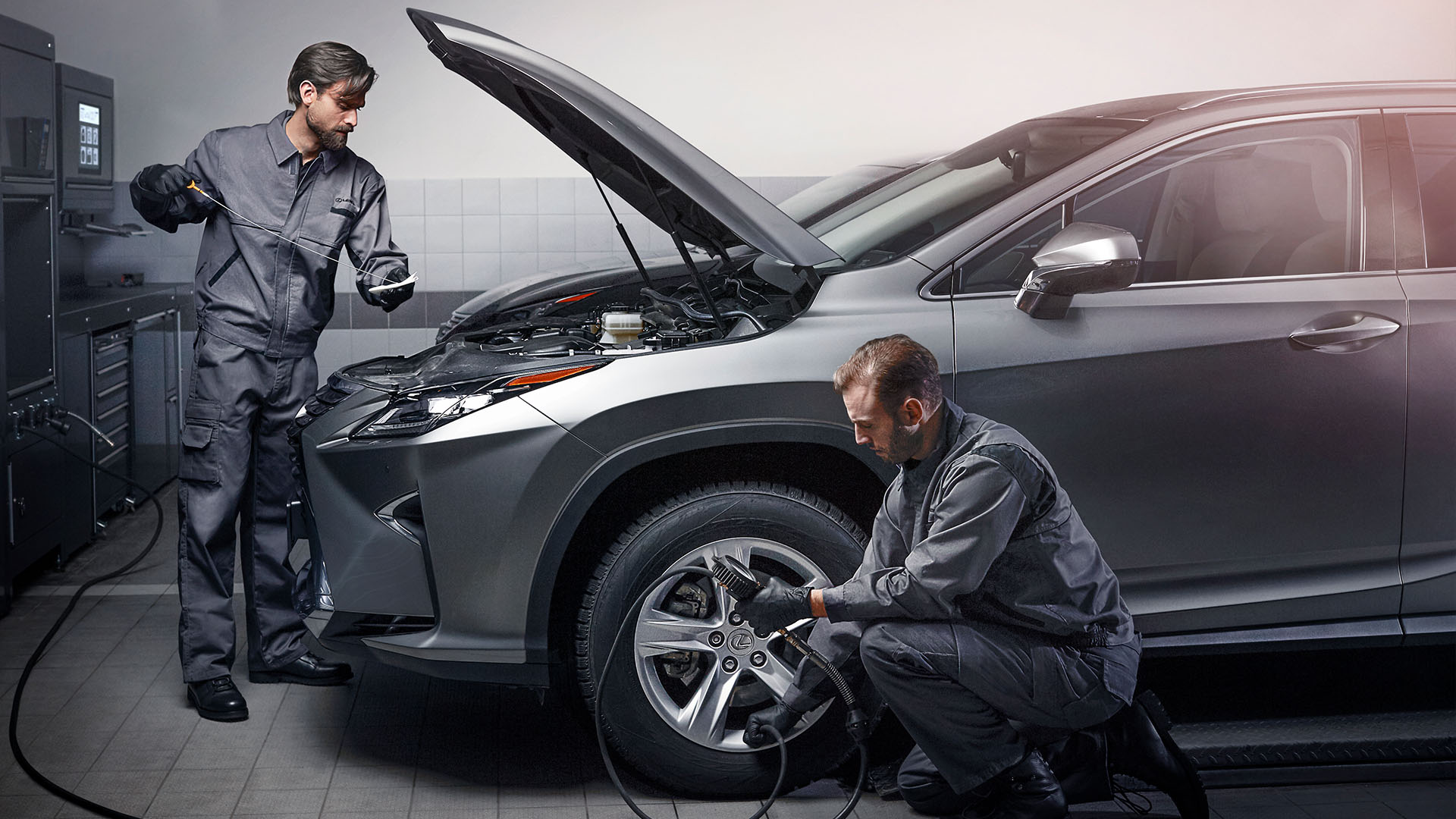 You will be taken into a world of luxury and refinement when you choose Silverlake Black Car Service for your transportation needs. Our commitment to offering great facilities that go above and beyond will elevate your transportation experience. Here are some of the amenities that await you when you book with us:
Interiors that are plush and designed to give optimum comfort and relaxation during your ride.
Cutting-edge technology includes high-speed Wi-Fi, charging outlets, and intelligent climate control systems.
We take our environmental responsibilities seriously. That's why, we employ environmentally friendly cars and practices to lower our carbon footprint and protect the environment.
Immaculate cleanliness guarantees that every car is pristine and sanitary, ensuring a safe and healthy setting for our passengers.
Professional chauffeur servicewill provide all of your needs, ensuring your ride is not only comfortable but also enjoyable.
Experience the Pinnacle of Luxury Traveling
At Black Car Connection, we believe that luxury is not just about the destination but the journey as well. That's why we offer a range of luxury vehicles that cater to your every need. Our chauffeurs are consummate professionals who will provide you with an unparalleled level of service. Experience the epitome of luxury traveling with Silverlake Black Car and arrive at your destination in grandeur.
Experience the Best in Luxury Transportation
Black Car Connection provides a variety of cars, including stylish sedans, roomy SUVs, and opulent limos. Each of our vehicles is meticulously maintained to offer our guests the optimum comfort and safety.
Efficient and Convenient Transportation
We understand that our clients have hectic schedules and want reliable transportation. As a result, we provide flexible scheduling and various services to match your needs. We can satisfy your demands for a corporate function or a night out with friends.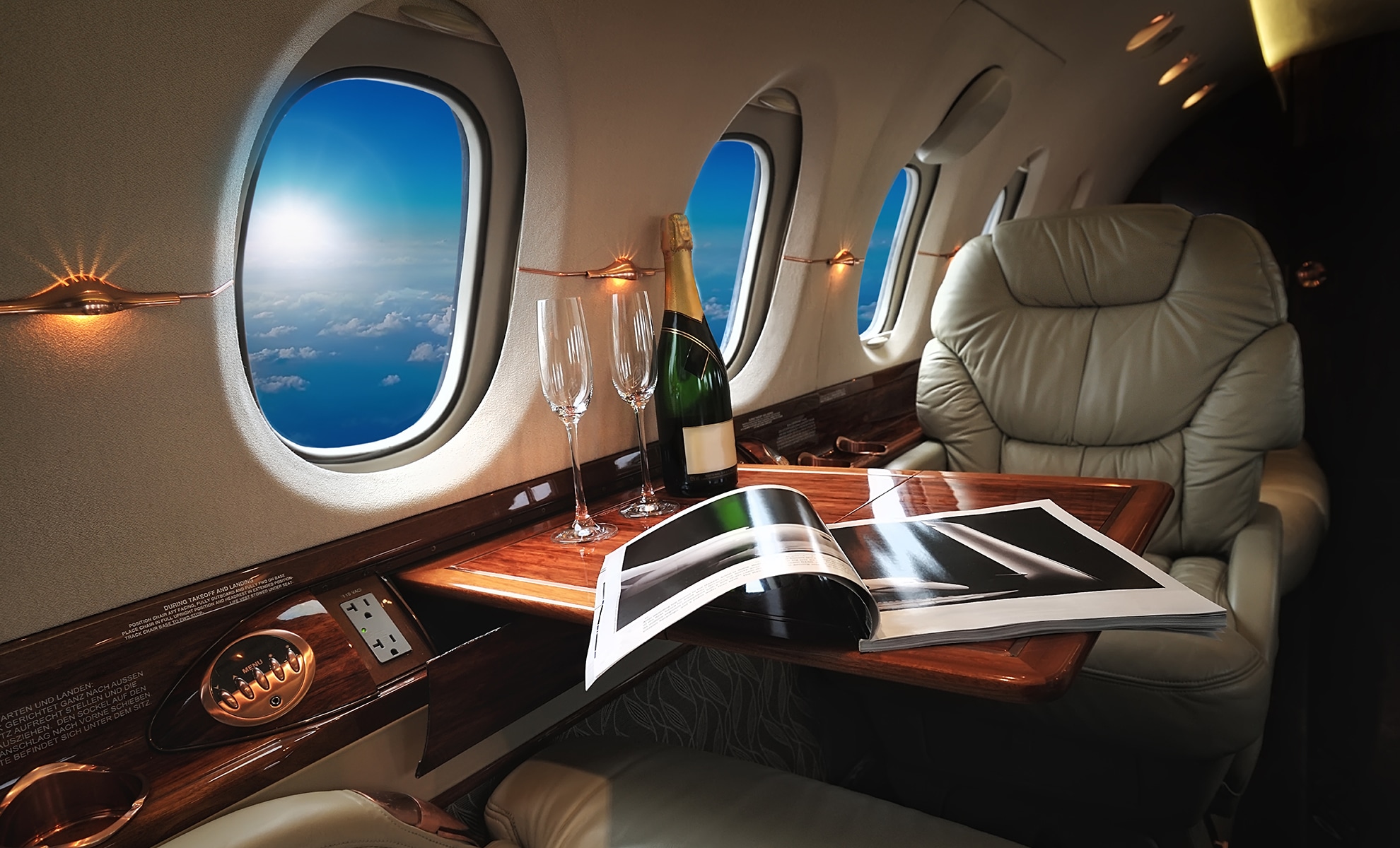 While we provide the highest level of luxury and service, we also know the value of money. Our pricing is transparent, and there are no surprises. We provide competitive rates and excellent value for money.
You can save time using our Silverlake black car service since you won't have to worry about navigating traffic, finding parking, or waiting for public transportation. This is especially useful if you are visiting an unfamiliar place or have a time constraint.
Convenience and Flexibility
We offer a convenient and adaptable mode of transportation. You can book a ride at any time, and it is accessible for various occasions, such as airport transfers, business meetings, and special events.
We comprehend the worth of exceptional client service, dependability, and elegance as a leading supplier of luxury car service in Silverlake. Whether you need a trip to a business meeting, airport transportation, or a night on the town, our team of experienced and professional drivers is ready to exceed your expectations.
Unbeatable Value for Top-of-the-Line Transportation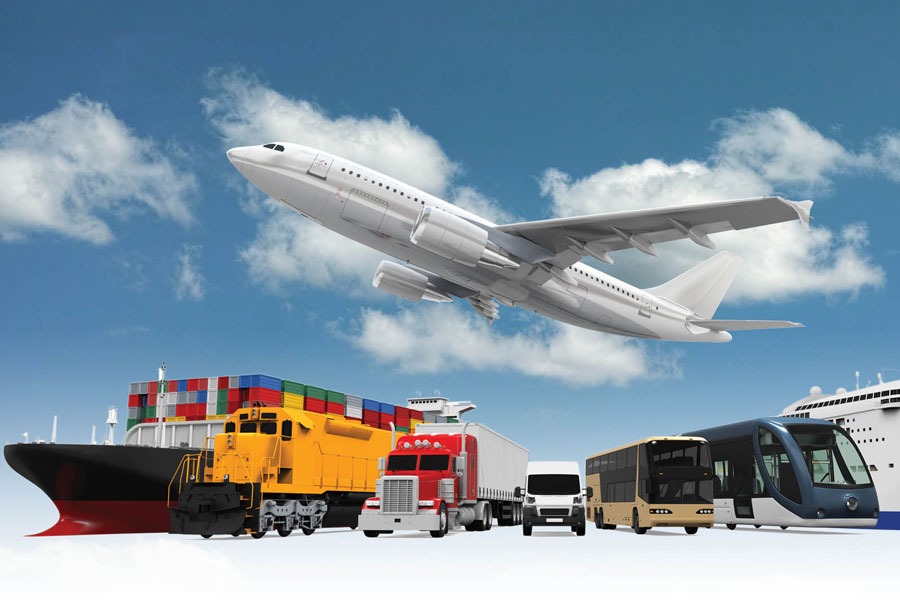 You can be confident that you're receiving the best luxury transportation when you choose our Silverlake Black Car Service. Our team is dedicated to providing amazing service and ensuring that your experience with us is nothing less than exceptional.
When it comes to going from point A to point B, there are many options. But nothing beats a Silverlake Black Car for making a statement and arriving in style. And, with Black Car Connection, you can enjoy all the advantages of a luxury car service without breaking the bank.
We know the Los Angeles area and its neighborhoods like the back of our hands and can bring you around the city in a snap. Our upfront rates and no concealed fees ensure you get the most bang for your buck. We give the ideal transportation experience with our top-of-the-line vehicles, expert chauffeurs, and amazing amenities.
While other luxury transportation services can charge exorbitant fees, Silverlake Black Car service provides first-rate service at an affordable price. We offer competitive rates that are difficult to beat, whether you need a one-time travel or a regular transportation option.
Secure Your Luxurious Ride Today
We at Black Car Connection contend that transportation should be more than a ride. Silverlake Black Car Service can take you there elegantly if you need transport for work or pleasure. We are proud to offer Silverlake Black Car Service, an excellent transportation alternative that offers unrivaled value, elegance, and comfort at a reasonable price.
Are you ready to schedule your ride? Simply call us or book online, and we'll handle the rest.
Call us today: (213) 986-9850
Check us out here on Google! Car Service Silverlake
"From beginning to end...this car service company has been amazing to work with. Through the ease of communication in booking to the timely and professional service, I will definitely use Black Car Connection again! The vehicle was a brand new, large black SUV.
I needed a car service for my mom and her sisters attending the Van Morrison concert. The Hollywood Bowl isn't the easiest venue to get in and out of and I wanted them not to have to worry about dealing with transpiration for the evening.
Thank you, Bill for making the night unforgettable for my mom and her sisters! Will be using the company again :)"
"Could not be happier with their service! Ruben was our driver and the communication was beyond excellent. Suburban was sparkly new and there were two bottles of Essentia water and hand wipes ready for our arrival. I had arranged to make one stop before our hotel and everything went according to plan. Not only did we feel safe but our trip started off stress-free.
Ruben was an amazing driver and was very professional. We definitely will be utilizing their services in the future. Thank you so much for being an amazing company."
"I needed a last-minute car service to pick up my mom from the airport and was so lucky to have found Black Car Connection. It was five-star service all the way through. I spoke to Bill on the phone - he was personable and professional, gave us a great quote, and was very clear about the process - no hidden fees, great communication.

My mom was delighted when she was met by her driver at the airport. He let her know he was waiting at baggage claim and made my mom feel like a VIP.

I was initially hesitant by the lack of reviews, but I'm so grateful to have found this place. I will not use another car service from here on out, I have found my people!! Will be calling to schedule another service with you very soon.

Thanks so much!!!"
"Reserved an early morning pickup to the airport.  Communication with the office was easy.  Driver arrived on time with a clean car.  He was courteous and professional and provided a smooth ride.  Will use again in the future."