Driving through the bustling streets of Los Angeles with your entourage has never been so comfortable and classic, but Black Car Connection has made it a norm. Whether you need to attend a corporate event or need an extra room to relax, our luxurious Sprinter van service is the perfect solution for all your group transportation needs.
At Black Car Connection, we take pride in our top-of-the-line fleet of well-maintained vehicles and our team of professional chauffeurs. You can count on us for a flawless and memorable travel experience that truly captures the essence of the City of Angels.
Choosing our Sprinter shuttle service means you will experience exceptional convenience as you navigate the vibrant cityscape of Los Angeles. Our luxury Sprinter van service caters to personal and professional travel requirements, ensuring you and your group can travel in style, regardless of the occasion.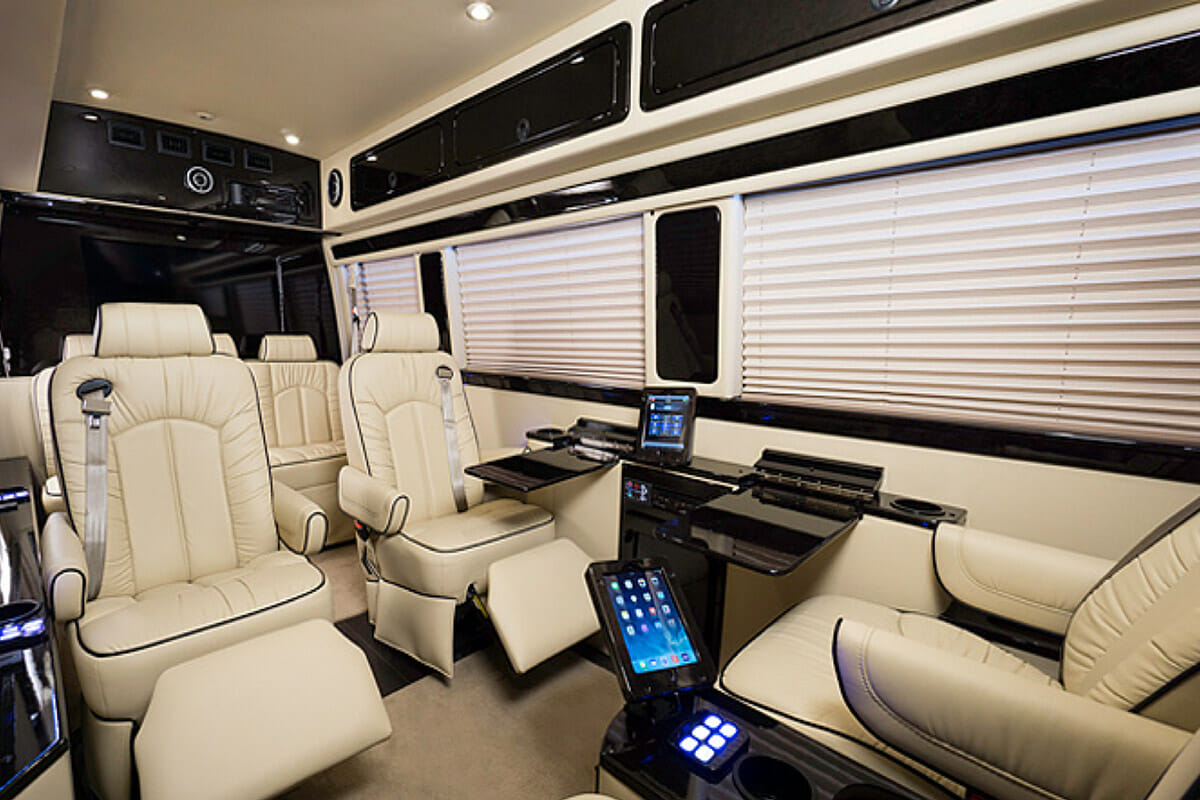 What is Sprinter Van Service?
A Sprinter van service is a transportation solution that offers spacious and comfortable vehicles designed to accommodate larger groups or those requiring extra space for luggage or equipment.
These vans are perfect for airport transfers, corporate events, weddings, cocktail parties, and other special occasions that require reliable and luxurious transportation. With Black car connection, you can trust our dedicated team of seasoned professionals to provide a seamless and unforgettable transportation experience backed by our versatile fleet of pristine vehicles and expert drivers.
Our Sprinter van transportation services are demanded: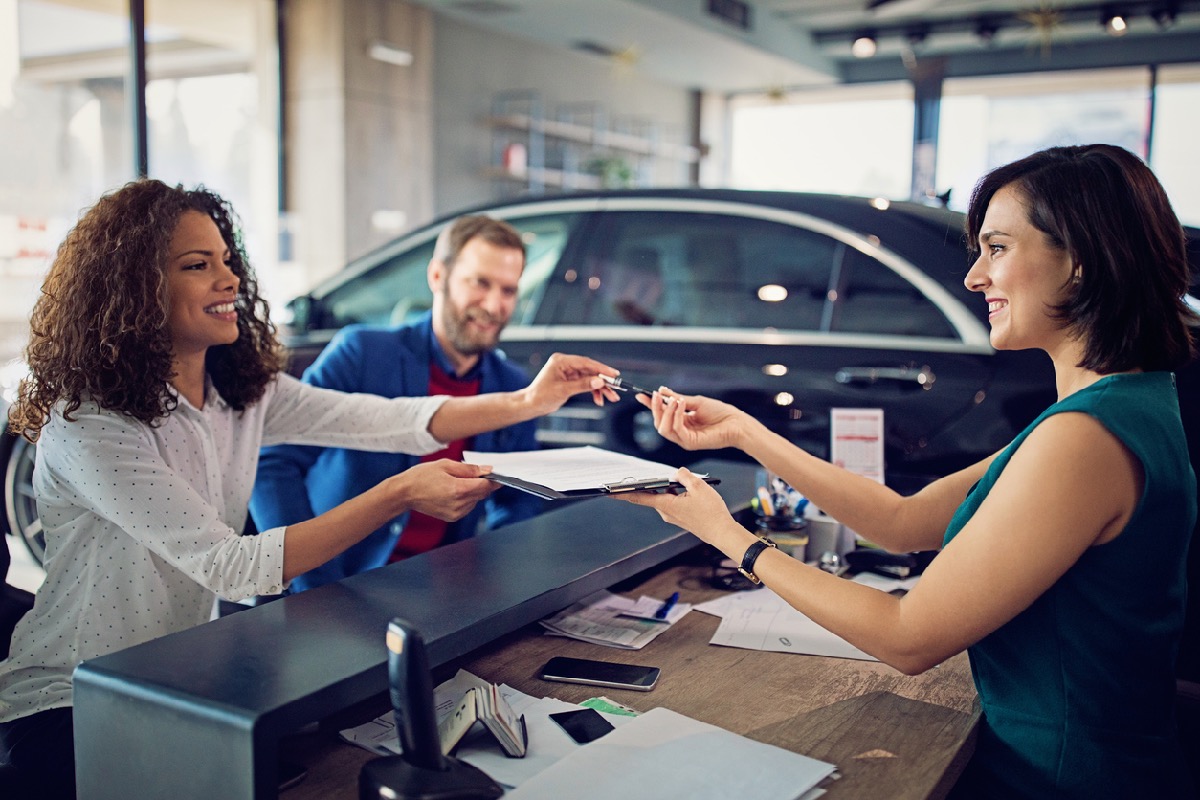 Spacious Interiors - Our luxury Sprinter vans are designed with ample seating capacity and legroom, providing passengers with a comfortable and relaxing environment.
Customized Seating Configuration - Our versatile Sprinter vans can accommodate various group sizes and seating preferences, ensuring everyone travels in style and comfort.
Advanced Amenities - Our Sprinter vans come equipped with modern amenities such as Wi-Fi, USB charging ports, premium audio systems, and climate control, ensuring a pleasant ride for all passengers.
Professional Chauffeurs - Our Sprinter van service includes experienced, courteous, professionally trained drivers who prioritize your safety and comfort throughout the journey.
Who Needs Sprinter Shuttle/Transportation Services?
Our Sprinter van transportation services are perfect for a wide range of clients and occasions, including:
Airport Transfers - Our Sprinter van shuttle service is ideal for large groups traveling to and from Los Angeles International Airport (LAX Car Service) or nearby airports. With ample space for passengers and luggage, our vans ensure a stress-free travel experience.
Corporate Events - Impress your clients and colleagues by booking our luxury Sprinter van service for business meetings, conferences, and team-building events. Our professional chauffeurs and well-appointed vans will ensure a smooth and efficient transportation experience.
Special Occasions - Celebrate weddings, proms, birthdays, and other special events in style with our Sprinter limo service in Los Angeles. Our vans will make your special day even more memorable with customizable seating options and a luxurious interior.
Sightseeing Tours - Explore Los Angeles and its surrounding attractions in comfort and style with our Sprinter van service. Ourproficient chauffeurs can guide you through the city's iconic landmarks, ensuring a memorable and enjoyable sightseeing experience.
Sporting Events and Concerts - Avoid the hassle of parking and traffic by booking our Sprinter van service for your next sporting event or concert. Our vans provide a comfortable and convenient transportation option, allowing you to focus on enjoying the event.
Why Sprinters are so great?
The high ceiling of Sprinters allows commuters to stand up while getting in, getting out, and traveling, driving up demand for luxury Sprinter van service. This may not appear a big deal, but if you have tried to get in and out of a stretch limousine, you know it's not fun or easy, especially if you're dressed up.
The vehicle drives like a Mercedes for drivers and chauffeurs, making it extremely comfortable for long-distance limo trips. Of course, this comfortable ride is not limited to the driver. The rear seats have been specifically designed to provide passengers with the highest level of comfort available in the limousine industry.
Black Car Connection is the best sprinter car service in Los Angeles, providing luxurious, executive sprinter van in the surrounding areas for business, travel, and entertainment.
What Perks & Amenities Does a Luxury Sprinter Van Service Provide?
Perks of booking our sprinter transportation services:
There are numerous reasons to choose our luxury sprinter can service. For starters, you can use our vans for entertainment. We are your one-stop shop for party van.
Black Car Connection is the premier sprinter van company in Los Angeles. Our vans are the best to consider for your special occasions. Book your ride today and discover why we are so popular.
Our executive vans are ideal for conferences, transportation, and other purposes. For more information, please contact us right away.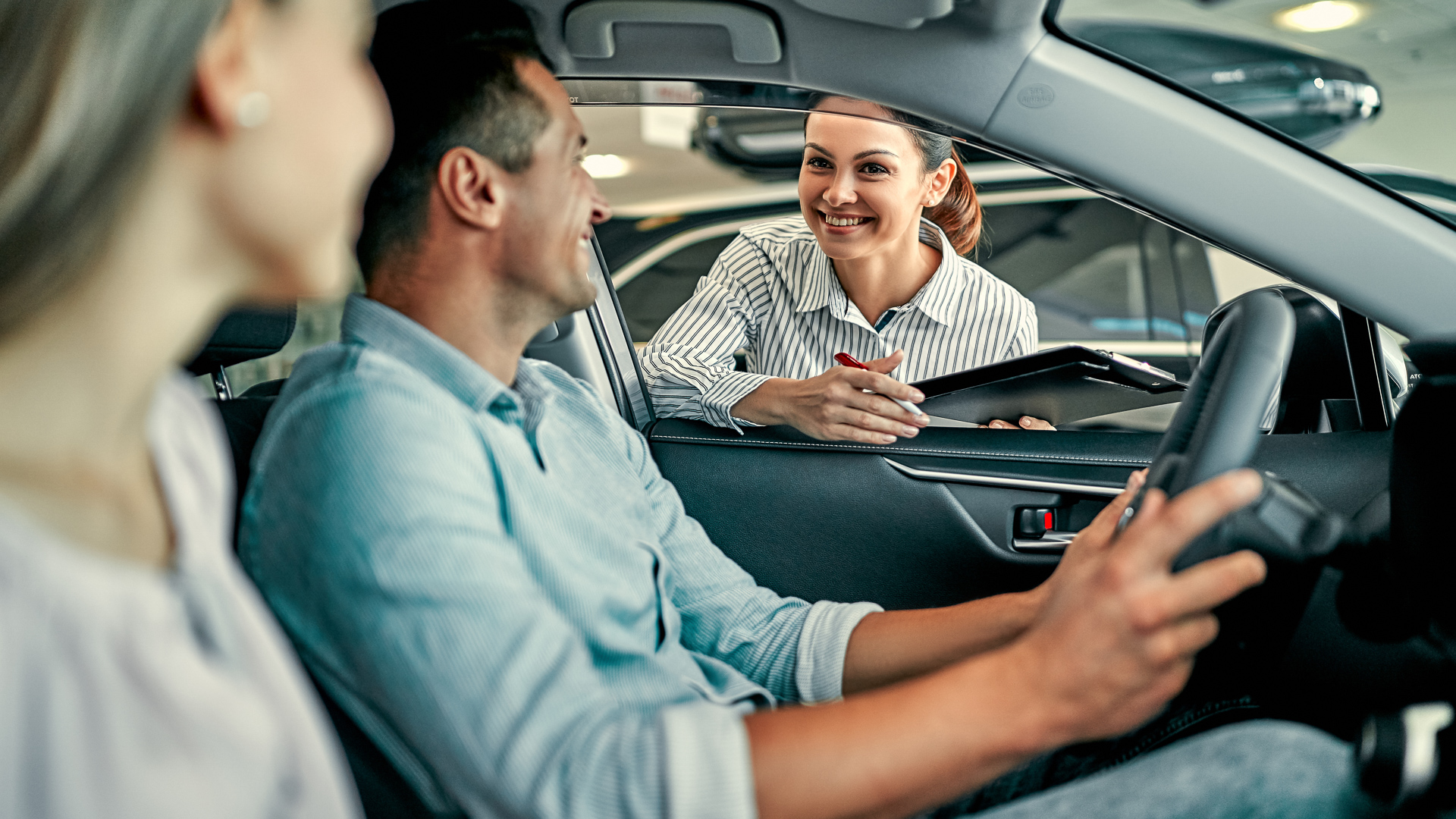 Our sprinter vans are available for vacation and travel purposes. We are the best option for luxury sprinter van for families and groups in Los Angeles, CA. For more information, please contact us right away.
Our sprinter vans are also suitable for commercial use. Luxe Sprinter LA is an excellent choice if your company requires quality van services. For more information, please contact us.
Do you require a Sprinter van with a chauffeur to and from LAX or a nearby airport? Luxe Sprinter LA is the most convenient way to transport you, your team, or your family to and from the airport.
Striking Features
Automatic transmission
4 seatbelts
Sleeps 4
Fresh water: 25 gal
Fuel type: Diesel
Fuel capacity: 24.5 gal
 Amenities
Radio
Stove
Refrigerator
Kitchen sink
Dining table
Outside shower
Solar
Audio inputs
Rules and Policies
No music festivals
Pet friendly
Tailgating friendly
Mileage: 125 free miles/day
Diesel Fuel Only.
Why Choose Black Car Connection's Sprinter Van Pickup?
When you book Black Cr Connection for your sprinter shuttle service, then you get a token of:
Reliability - We understand the significance of punctuality and dependability, especially when it comes to group transportation. Our team ensures your Sprinter van pickup and drop-off are always on time.
Safety - Your safety is our top priority. Our vehicles undergo regular maintenance and safety checks, and our chauffeurs are background-checked and rigorously trained to provide a secure and comfortable ride.
Personalized Service - At Black Car Connection, we pride ourselves on providing exceptional customer service tailored to your needs. Our friendly and attentive staff is available all days a week to assist you with any questions or special requests.
Transparent Pricing - Our competitive rates and no hidden fees mean you can trust that you are getting the best value when choosing our Sprinter van service in Los Angeles.
Easy Booking & Payment - Our user-friendly online booking system and secure payment options make reserving your Sprinter van service simple and hassle-free.
Experience the Unparalleled Comfort of Black Car Connection's Sprinter Van Service Today
When it comes to group transportation in Los Angeles, nothing compares to the comfort, convenience, and luxury of our Sprinter van service. Whether you need a Sprinter van with a driver for an airport transfer, corporate event, special occasion, or sightseeing tour, our professional team at Black Car Connection is here to ensure a seamless and enjoyable experience.
Don't compromise on quality when it comes to your group transportation needs. Choose Black Car Connection's Sprinter van service and discover the difference our commitment to excellence can make in your journey.
Book now and experience the unparalleled comfort of our luxury Sprinter vans in Los Angeles.
Call us today: (213) 986-9850
Check us out here on Google! Sprinter Van Services
"From beginning to end...this car service company has been amazing to work with. Through the ease of communication in booking to the timely and professional service, I will definitely use Black Car Connection again! The vehicle was a brand new, large black SUV.
I needed a car service for my mom and her sisters attending the Van Morrison concert. The Hollywood Bowl isn't the easiest venue to get in and out of and I wanted them not to have to worry about dealing with transpiration for the evening.
Thank you, Bill for making the night unforgettable for my mom and her sisters! Will be using the company again :)"
"Could not be happier with their service! Ruben was our driver and the communication was beyond excellent. Suburban was sparkly new and there were two bottles of Essentia water and hand wipes ready for our arrival. I had arranged to make one stop before our hotel and everything went according to plan. Not only did we feel safe but our trip started off stress-free.
Ruben was an amazing driver and was very professional. We definitely will be utilizing their services in the future. Thank you so much for being an amazing company."
"I needed a last-minute car service to pick up my mom from the airport and was so lucky to have found Black Car Connection. It was five-star service all the way through. I spoke to Bill on the phone - he was personable and professional, gave us a great quote, and was very clear about the process - no hidden fees, great communication.

My mom was delighted when she was met by her driver at the airport. He let her know he was waiting at baggage claim and made my mom feel like a VIP.

I was initially hesitant by the lack of reviews, but I'm so grateful to have found this place. I will not use another car service from here on out, I have found my people!! Will be calling to schedule another service with you very soon.

Thanks so much!!!"
"Reserved an early morning pickup to the airport.  Communication with the office was easy.  Driver arrived on time with a clean car.  He was courteous and professional and provided a smooth ride.  Will use again in the future."