Pacific Palisades Black Car Service
Black Car Connection has been a leading Pacific Palisades Black Car Service, proud to have driven hundreds of satisfied clients all around the great city of Pacific Palisades.
Are you looking for a luxurious, safe, and affordable black car service to get you to your next destination?
An Pacific Palisades black car service can provide a number of benefits for those looking for luxury transportation.
Here are some of the benefits of using a black car service in Pacific Palisades by scheduling a ride with Black Car Connection:
1. Luxury and comfort: Our black car service offers a level of luxury and comfort that is not typically found with other transportation options. Our vehicles are all new and very well-kept.  Our drivers are experienced professionals who know how to provide outstanding service. This can make a big difference if you're trying to impress clients or enjoy a special night out on the town!
2. Superior Convenience: Our black car service is designed to be as convenient as possible. We pick you up and drop you off at your location of choice, and offer a variety of payment options to make things even easier. This can save you a lot of time and hassle if you're trying to get around Los Angeles (especially LAX) in a hurry.
3. Guaranteed Safety: When you use our black car service, you can be rest assured knowing that you're in good hands. Our drivers are carefully screened and vetted, and our vehicles are regularly inspected to ensure that they're up to safety standards. This can give you peace of mind when travelling in Pacific Palisades.
4. Top-Notch Reliability: We have strict "On-Time Guarantee" so you can rely on our service and your driver to pick you up and get you where you need to be in a timely manner. We offer 24/7 customer support in case you have any problems, and our drivers are highly experienced professionals.  We maintain constant communication to help make you feel at ease!
5. Affordability: While black car services are typically more expensive than other transportation options, they can actually be even MORE affordable with the rising prices of the ride-share economy and especially when you consider all of the benefits a black car service offers. You might be surprised to find that a ride with Black Car Connection  might actually save you money spent on a ride-share service.  So it's worth checking out your options before you make a final decision.
If you're looking for luxury transportation in Pacific Palisades, give Black Car Connection a call. Our vehicles are comfortable and luxurious, our drivers are professional and experienced, and we offer a number of conveniences that will make your experience unforgettable!
Call us today: (213) 986-9850
Check us out here on Google!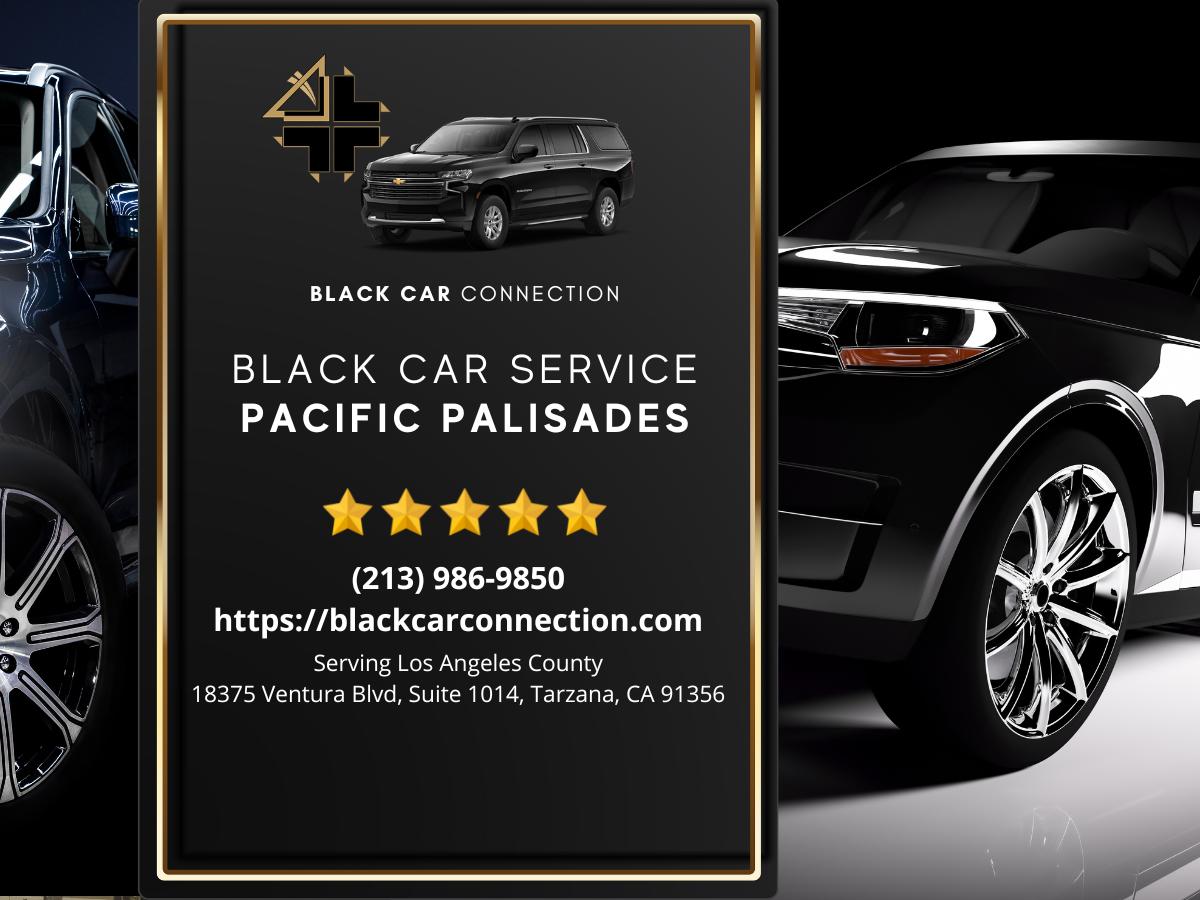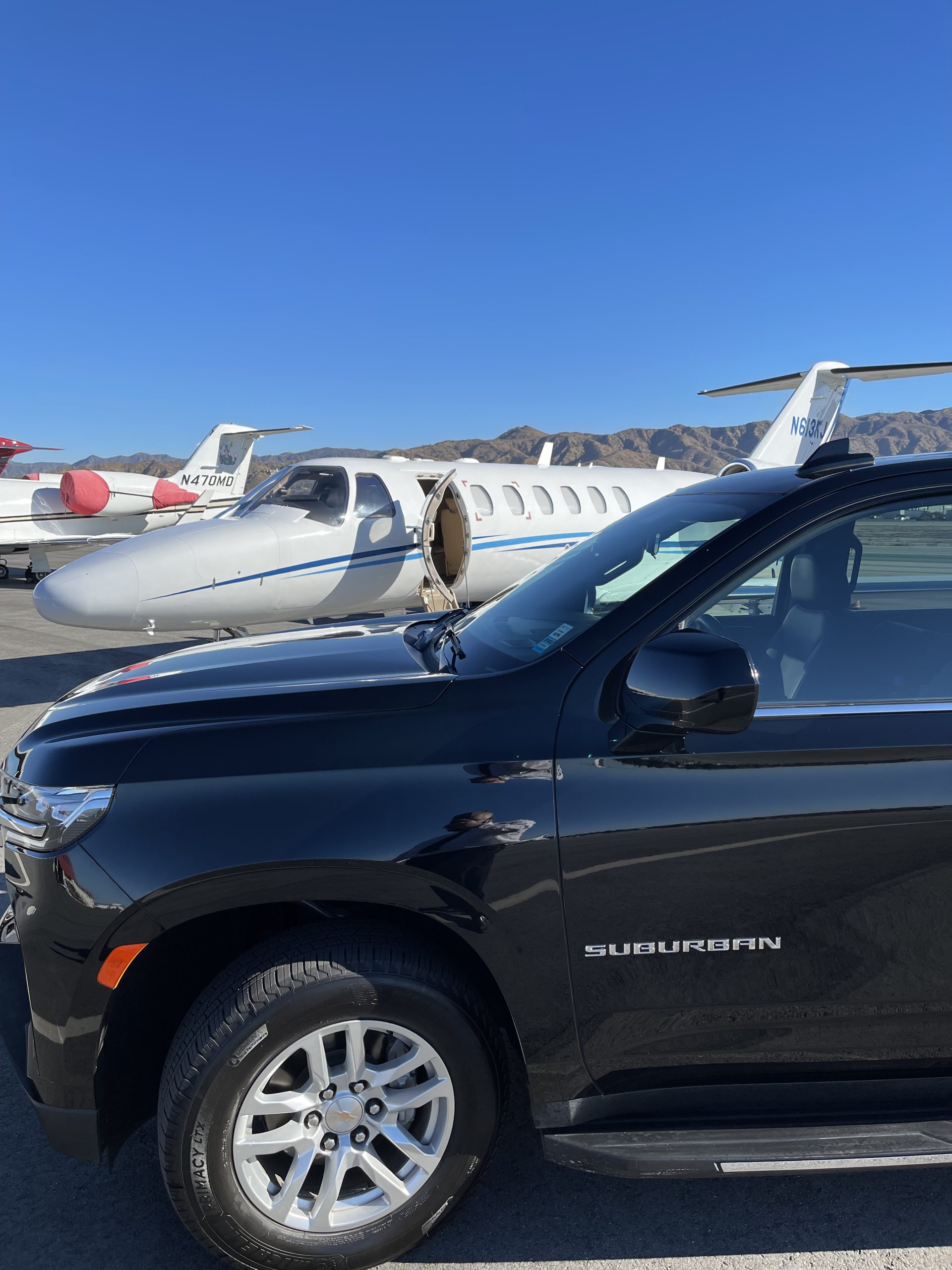 "From beginning to end...this car service company has been amazing to work with. Through the ease of communication in booking to the timely and professional service, I will definitely use Black Car Connection again! The vehicle was a brand new, large black SUV.
I needed a car service for my mom and her sisters attending the Van Morrison concert. The Hollywood Bowl isn't the easiest venue to get in and out of and I wanted them not to have to worry about dealing with transpiration for the evening.
Thank you, Bill for making the night unforgettable for my mom and her sisters! Will be using the company again :)"
"Could not be happier with their service! Ruben was our driver and the communication was beyond excellent. Suburban was sparkly new and there were two bottles of Essentia water and hand wipes ready for our arrival. I had arranged to make one stop before our hotel and everything went according to plan. Not only did we feel safe but our trip started off stress-free.
Ruben was an amazing driver and was very professional. We definitely will be utilizing their services in the future. Thank you so much for being an amazing company."
"I needed a last-minute car service to pick up my mom from the airport and was so lucky to have found Black Car Connection. It was five-star service all the way through. I spoke to Bill on the phone - he was personable and professional, gave us a great quote, and was very clear about the process - no hidden fees, great communication.

My mom was delighted when she was met by her driver at the airport. He let her know he was waiting at baggage claim and made my mom feel like a VIP.

I was initially hesitant by the lack of reviews, but I'm so grateful to have found this place. I will not use another car service from here on out, I have found my people!! Will be calling to schedule another service with you very soon.

Thanks so much!!!"
"Reserved an early morning pickup to the airport.  Communication with the office was easy.  Driver arrived on time with a clean car.  He was courteous and professional and provided a smooth ride.  Will use again in the future."