Luxurious Features You Can Only Find in Beverly Hills Luxury Car Service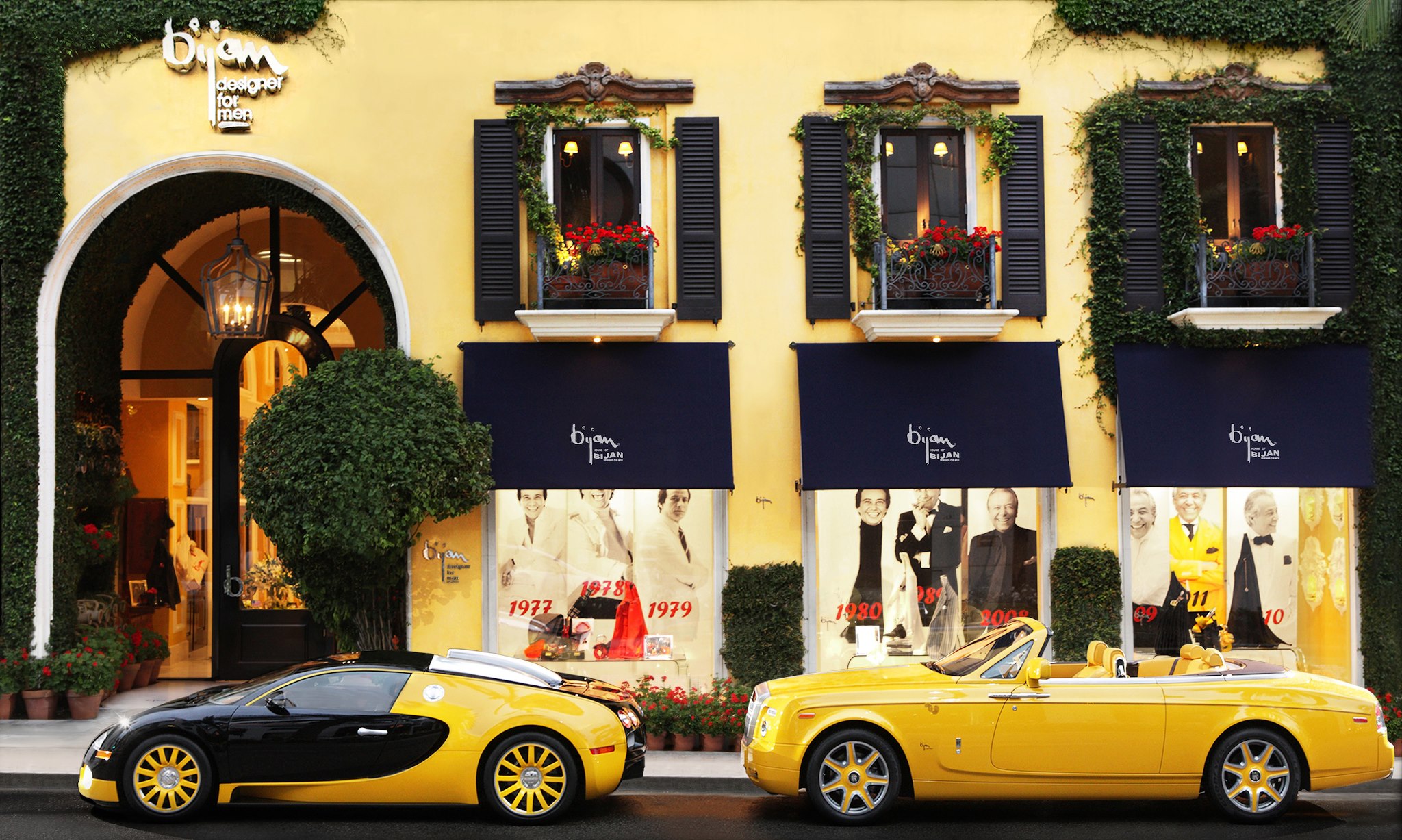 Beverly Hills, often synonymous with the glitz and glamour of its celebrity residents and awe-inspiring estates, is more than just the sum of its dazzling Hollywood stars and opulent mansions. Peel back the layers, and you'll find it's also the sanctuary for some of the globes most elite and sought-after luxury car services.
Picture this: while the LAX car service is dedicated to ensuring travelers embark and disembark from their flights with the utmost elegance, our Beverly Hills Luxury car service is setting its own benchmark. We're not just offering a ride; we're crafting an unmatched luxurious odyssey, making every journey feel like a first-class experience.
Have you ever taken a moment to ponder what exactly elevates the Beverly Hills luxury car service to such a pinnacle of sophistication and allure in the vast world of transportation? When you hear about the car service Los Angeles offers, what springs to mind? Or why do services like the famed Hollywood car service and the reliable car service Burbank consistently garner rave reviews and an esteemed reputation? Join us to delve deep into this intriguing journey!
What Sets Beverly Hills Luxury Car Service Apart?
Premium Fleet
In the vast world of luxury car services, the fleet at Black Car Connection is truly a class apart. Drawing from the exquisite luxury vehicle Thousand Oaks collection to the sumptuous vehicles that glide through Beverly Hills, their line-up is nothing short of automotive art.
Picture the world's most iconic and luxurious car brands at your beck and call. The fleet is a testament to sheer opulence, featuring timeless masterpieces like the Rolls Royce and Bentley. And for those occasions when you need a bit more space without compromising on luxury, the spacious Sprinter van service is perfect for larger groups or events.
Customized Experience
Luxury is not just about the vehicle; it's about the entire experience. And this is where our Beverly Hills luxury car service truly shines. Whether you're planning the perfect wedding transportation or envisioning a glamorous night out in the heart of Hollywood, we go the extra mile to curate an experience tailored just for you. It's a journey crafted to your preferences, ensuring that each trip is as distinctive and memorable as the individual taking it.
Professional Chauffeurs
Behind the wheel of every luxury black service vehicle is not just a driver but a highly trained professional committed to making your journey impeccable. These chauffeurs are more than just experts on the road; they're companions for your journey.
With extensive training, they effortlessly navigate the iconic streets of Beverly Hills, are well-acquainted with the quickest routes to the LAX airport, and can smoothly cruise through the lively streets of Burbank. Their dedication ensures a safe and efficient journey and one filled with pleasant memories.
Dive into the Luxury Beverly Hills Luxury Cars
Luxury Interiors
One step inside these vehicles, and you're transported to a realm of unparalleled luxury. The interiors are designed with attention to detail, rivaling even the finest luxury Black cars. Sink into the plush leather seats, and you'll feel as though you're being cradled in the lap of luxury.
The ambient lighting sets the perfect mood for relaxation, adding a soft glow that enhances the car's interior aesthetics. And for those moments when you crave a chilled beverage, the mini-fridge is stocked and at arm's length. These vehicles aren't merely modes of transportation; they're akin to moving lounges designed to cocoon passengers in sheer luxury.
State-of-the-art Technology
In today's digital age, staying connected is not just a luxury but a necessity. Black Car Connection understands this and ensures their vehicles are equipped with the latest technological offerings. High-speed Wi-Fi ensures you're always connected, whether you want to hold a video conference or stream the latest Hollywood hits.
The USB ports scattered throughout the vehicle ensure your devices are always charged. And the advanced sound system? It's perfect for immersing oneself in music, an audiobook, or the soundtrack of your favorite film. In essence, these cars are not just about traveling; they're about staying connected and entertained every step of the way.
Safety First
Luxury and safety might seem like two ends of a spectrum, but with our Beverly Hills luxury car service, they go hand in hand. Every vehicle in their fleet is equipped with the latest safety features, ensuring passengers can sit back and relax with peace of mind.
Advanced braking systems, lane assist, and top-tier airbags are just the tip of the iceberg. Whether you're traveling to a premiere in the bustling heart of Hollywood or seeking the tranquility of the picturesque neighborhoods of Thousand Oaks, you're in safe hands. Our commitment is simple: deliver unmatched luxury without ever compromising on safety.
Why Choose Beverly Hills Luxury Car Service?
The name Black Car Connection is synonymous with prestige, and this reputation has been diligently built over the years. A glance at our reviews paints a picture of consistent excellence and unmatched luxury. Glowing testimonials from satisfied customers speak volumes about the service's caliber. In a town where word of mouth is golden, our Beverly Hills luxury car service shines brightly. Opting for our services isn't just about choosing a car ride; it's about opting for a brand that's become emblematic of luxury and class in the transportation sector.
The ethos of our Beverly Hills luxury car service revolves around a singular principle: an unyielding commitment to excellence. This isn't just a motto; it's palpable in every interaction with the service. From the moment a client initiates a booking to the time they step out of the car, the experience is nothing short of exceptional. The staff, trained meticulously, ensures that every detail, no matter how minute, is attended to. This relentless pursuit of perfection makes Beverly Hills luxury car service stand head and shoulders above other providers in the region.
The Ending Note
In the glamorous city of Beverly Hills, where every corner seems to shimmer with luxury and opulence, standing out can be a challenge. Yet, Black Car Connection effortlessly rises above the rest, establishing itself as the undisputed gold standard in luxury transportation.
But what truly makes our Beverly Hills luxury car service unparalleled is the holistic experience we offer. It's not just about the journey; it's about how you feel during that journey. It's the sense of prestige, the feeling of exclusivity, and the assurance of unparalleled comfort.
So, in a city that lives and breathes luxury, why would you settle for anything less than the best? Choose Black Car Connection. Elevate your transportation experience and ride in style.