How to Select the Perfect Wedding Shuttle Service in LA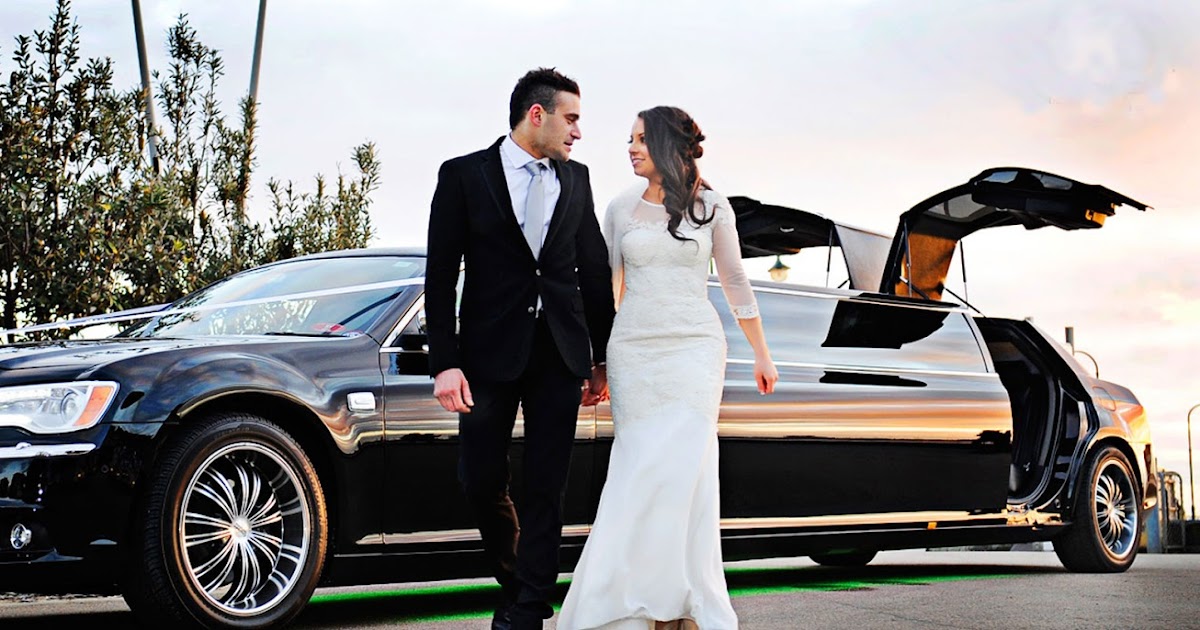 Your wedding is undoubtedly one of the most significant events of your life. It's a day filled with joy, love, and the promise of a shared future. Every couple wishes for their wedding to be perfect, and this perfection lies not just in the grand moments but also in the smallest details. From selecting the right venue to finalizing the decor, every choice you make adds to the uniqueness of your celebration. But while most couples spend hours deliberating over color schemes and flower arrangements, there's another equally important aspect that often gets overlooked: transportation.
Los Angeles, the City of Angels, is a bustling metropolis known for its glamour, iconic landmarks, and, unfortunately, its traffic. Securing a reliable mode of transport becomes not just important but crucial. You wouldn't want your guests dressed in their finest, waiting by the roadside, or getting lost in LA's sprawling streets. This is where the concept of professional Black Car Service comes into play. Whether you're considering a Car Service Los Angeles to ferry your guests from LAX or thinking of a luxurious Beverly Hills Car Service for a touch of opulence, it's essential to ensure punctuality and comfort.
In the grand tapestry of wedding planning, the threads of transportation weave an intricate pattern. Ensuring that your guests move seamlessly from one location to another adds to their overall experience. This is where a wedding shuttle service shines. It not only ensures that your guests show up to your location on time, but it also gives your event a touch of style and class. After all, there's nothing like making an entrance in class, and with the right car service, every arrival can be as memorable as the wedding itself.
The Unparalleled Advantages of Opting for a Wedding Shuttle Service
In the vast landscape of wedding planning, transportation is a pivotal aspect that often remains overshadowed by decor, attire, and entertainment. However, maintaining a hassle-free transport experience can significantly impact the event's overall success and atmosphere. Let's delve into the undeniable benefits of hiring a wedding shuttle service:
Safety and Convenience: Navigating LA's Traffic Maze
Anyone familiar with Los Angeles knows that its roads are a labyrinth of activity, with cars zipping in every direction and traffic jams being the norm rather than the exception. In such a setting, providing prompt and secure transportation for your wedding guests can be difficult. By opting for a professional shuttle service, like the esteemed Black Car LAX, you're not just hiring vehicles; you're availing the services of seasoned drivers.
These professionals are adept at navigating through LA's traffic, from the glitzy streets served by Hollywood Car Service to the bustling routes leading to Car Service Burbank destinations. With their expertise, your guests will not only reach the venue on time but will also enjoy a safe and comfortable journey.
Impress the Guests: Making Every Arrival a Grand Entry
First impressions are lasting, and the mode of transport you provide for your guests is crucial in setting the tone for your wedding. Imagine the delight of your guests as they step into a plush Luxury Sprinter Van Service or a sleek limousine.
Such a gesture speaks volumes about your attention to detail and your desire to offer them the very best. It's not just about luxury; it's about making your guests feel cherished and setting the stage for the grandeur that awaits them at the venue.
Stress-free Transportation Planning: Delegate to the Experts
The intricacies of wedding planning are myriad. The tasks are limitless, ranging from picking the ideal floral arrangement to making sure the cuisine pleases everyone's palate. Amidst this whirlwind, managing transportation logistics can become an added burden.
However, by entrusting this responsibility to established services like Car Service Thousand Oaks or the premium Black Car Service, you're placing it in capable hands. These experts manage every nuance, from route planning to vehicle maintenance, ensuring that transportation becomes a seamless aspect of your wedding. With them at the helm, you can redirect your focus to creating unforgettable memories, knowing that your guests' commute is in the best hands.
Choosing the Perfect Wedding Shuttle Service in LA
Los Angeles, with its sprawling boulevards and iconic landmarks, is a dream wedding destination for many. But with the city's vastness comes the challenge of transportation. It's crucial to select the perfect wedding shuttle service to ensure your guests experience your big day without any hitches. Here are the key factors you should consider:
Reputation and Credibility
In the age of digital feedback, a company's reputation can be gauged with a few clicks. Before finalizing a shuttle service, delve deep into online reviews, testimonials, and ratings. Look out for feedback on punctuality, vehicle condition, and the professionalism of the drivers. A reputable service will not only have positive reviews but also responsive customer service that addresses any concerns or negative feedback.
Fleet Variety
The diversity of your guests, from close family to distant relatives and friends, means varied transportation needs. While some might prefer the intimacy of sedans, others might require larger vehicles or even luxury options. Ensure the wedding shuttle service offers a diverse fleet, from standard shuttles to luxury buses, to cater to your varied guest list.
Transparent Pricing
Hidden costs can be a nasty surprise. Opt for shuttle services that provide transparent pricing without any hidden charges. It's advisable to get a detailed quote upfront, which includes all costs – from fuel surcharges to driver gratuities. This will assist you in budgeting effectively and avoid any last-minute financial hiccups.
Flexibility and Adaptability
Wedding plans can be fluid, with last-minute changes and adjustments. Your shuttle service should be able to adapt to these changes without any hassles. Whether it's a change in pick-up time or an addition to the guest list, they should be accommodating and flexible.
Customer Service Excellence
A good wedding shuttle service will prioritize its customers. From the first inquiry call to the final drop-off after the wedding, the service should exude professionalism and courtesy. A dedicated customer service team that's available to address concerns, provide information, and handle emergencies is a clear indicator of top-notch service.
Ensuring Unmatched Transportation for Your LA Wedding
Selecting the perfect wedding shuttle service in LA, given the city's expansive layout and bustling streets, might at first seem like a formidable task. But, as with all aspects of wedding planning, the key lies in diligent research and trusting established names in the industry.
At Black Car Connection, with our extensive fleet, ranging from the epitome of luxury sedans perfect for that grand Hollywood event to the spacious and opulent Luxury Sprinter Van Service ideal for larger parties, we've got every transportation need covered. Our reputation is built on years of impeccable service and an unwavering commitment to making every ride a memorable one.
Ready to elevate your wedding's transportation experience? Trust in the best. Book with Black Car Connection now and ensure your special day is as flawless as your dreams.