Worried About Catching Early Morning Flights? Experience Stress-Free Rides with Town Car Service Burbank Airport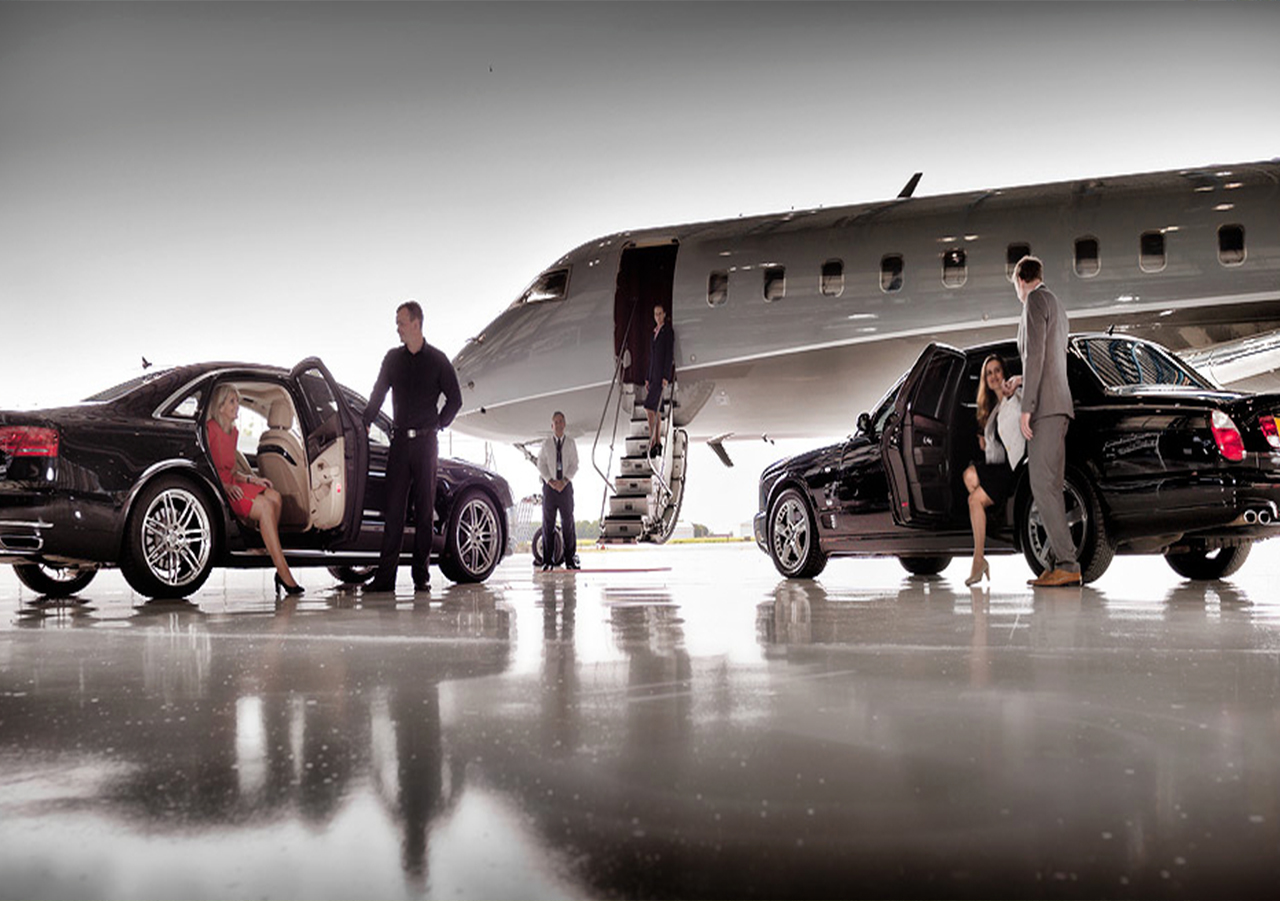 Traveling is undeniably an exhilarating experience. However, the initial phase of this adventure, particularly the journey to the airport, can be fraught with challenges. Early morning flights, while advantageous in many ways, add an extra layer of stress. The blare of the alarm while it's still dark, the hurried packing of last-minute items and the anxiety of reaching on time can dampen the initial excitement of the trip.
Los Angeles, with its sprawling urban landscape, is known for its unpredictable traffic patterns. Whether you're a resident searching for a reliable Car Service Los Angeles or a tourist eager to catch a flight, the city's congested roads can be a nightmare. The additional hassles of finding suitable parking and the subsequent rush to the airport terminal can further sour the start of what should be a pleasant journey. In such scenarios, what travelers yearn for is a dependable, swift, and comfortable Lax black car service that can navigate the city's complexities with ease.
This is where our Town Car Service Burbank Airport, comes into play. As the leading car service provider in Los Angeles, we have carved a niche for ourselves by prioritizing the traveler's comfort, luxury, and, most importantly, punctuality. With a fleet of top-notch vehicles and a team of professional drivers who are well-versed in the city's routes, we ensure that the journey to the airport is as seamless as possible. By choosing our Black Car Service, travelers can rest assured that their trip, right from the start, will be in the lap of luxury and efficiency.
The Challenges of Early Morning Flights
Waking up in the wee hours, ensuring you haven't forgotten anything, battling unpredictable traffic, and then hoping you make it to the airport on time – early flights can be a logistical nightmare. Add to that the unpredictability of cab services or the hassle of parking your car, and you've got a recipe for a stressful start.
Punctuality is paramount. Missing a flight can have a domino effect on your plans, causing undue stress and potential financial implications. This is where reliability in transportation becomes crucial, and our Car Service Los Angeles is on top of it.
Why Choose Town Car Service Burbank Airport?
When you're heading to catch a flight, you want a service that's reliable, punctual, and offers a touch of luxury – making your journey as smooth as possible. Our Town Car Service Burbank Airport provides all this and more.
Luxury and Comfort
In today's fast-paced world, the journey often matters as much as the destination. And when it comes to traveling, why should one compromise on luxury and comfort? Opting for the Town Car Service Burbank Airport is not just about getting from point A to B; it's about indulging in an unparalleled travel experience.
The vehicles in our fleet are the epitome of luxury, boasting plush seating that cradles you in comfort, advanced climate control to create the perfect ambiance, and spacious interiors to ensure you never feel cramped. And for those occasions when you're traveling with a larger group or have additional luggage, our Sprinter Van Service stands ready to cater to your needs. So, whether your journey is taking you to Midway Car Rental Beverly Hills or elsewhere, luxury and comfort are a given.
Punctuality and Reliability
Los Angeles is a city that never sleeps, and its roads are notoriously unpredictable. In such an environment, punctuality can often seem like a luxury. But not with Black Car Connection. Our commitment to time is unwavering. Familiarity with the city's nooks and crannies, combined with real-time traffic updates, ensures that the drivers choose the quickest routes.
Whether you're using the Hollywood Car Service to make a grand entrance or simply heading to another part of the bustling city, you can rest easy knowing you'll arrive on time. Say goodbye to the anxiety of last-minute rushes and the fear of missed appointments.
Professional and Courteous Drivers
The heart of any service industry lies in its people, and Black Car Connection understands this perfectly. Our drivers are more than just individuals behind the wheel; they are trained professionals who know the importance of creating a memorable experience for passengers.
Courteous, attentive, and always prioritizing your safety, they go the extra mile (quite literally) to ensure your journey is smooth. Whether you're heading to the airport, attending a special event using our Wedding Transportation Service, or simply exploring the city, our drivers are committed to making your ride a pleasant and memorable one. That's what makes this more than just a Black Car Service; it's a commitment to your comfort and peace of mind.
Benefits of Using Black Car Connection
When it comes to premium transportation services in Los Angeles, Black Car Connection stands out for a myriad of reasons. Here's a closer look at the benefits:
Diverse Range of Services: Whether you're heading to a film premiere or a business meeting, we have a service tailored for you. For instance, if you're in the heart of the entertainment industry and need a ride that matches the glitz and glamour, the Hollywood Car Service is your go-to. Similarly, if you're planning a grand wedding in the city, our Wedding Transportation Service ensures that you arrive in style and comfort with your guests.
Premium Quality Vehicles: Black Car Connection boasts a fleet of high-end vehicles designed to cater to various needs. For those in Thousand Oaks looking for a reliable ride to any part of the city, the Thousand Oaks Car Service offers luxury and efficiency. For larger groups or those with additional luggage requirements, the Sprinter Van Service provides ample space without compromising on comfort.
Strategic Partnerships and Collaborations: Recognizing the diverse needs of its clientele, Black Car Connection has established collaborations with other service providers. For instance, if you're a tourist looking to rent a luxury vehicle during your stay, they can seamlessly connect you with Midway Car Rental Beverly Hills, ensuring that your transportation needs are comprehensively addressed.
Experience Luxury with Every Ride
Traveling can be both an exhilarating and nerve-wracking experience. The thrill of a new adventure often comes with the anxiety of ensuring everything goes as planned, especially when it involves catching early morning flights. The pressure of waking up early, battling unpredictable traffic, and the fear of missing a flight can be overwhelming. However, with the right transportation partner, these worries can be a thing of the past.
Our Town Car Service Burbank Airport is not just a service; it's a promise of unparalleled luxury, punctuality, and professionalism. Whether you're a business professional rushing to catch an early flight, a tourist eager to start your adventure, or someone heading to a special event in the city, Black Car Connection is the ideal choice. Our car services are tailored to meet the specific needs of every traveler, ensuring that comfort, luxury, and reliability are always at the forefront.
Don't leave your journey to chance. The next time you have a flight to catch or an important event on your calendar, choose Black Car Connection. Let us handle the intricacies of the road while you sit back, relax, and anticipate the journey ahead.