Why Choose Luxury Sprinter Van Service for Your Next Group Trip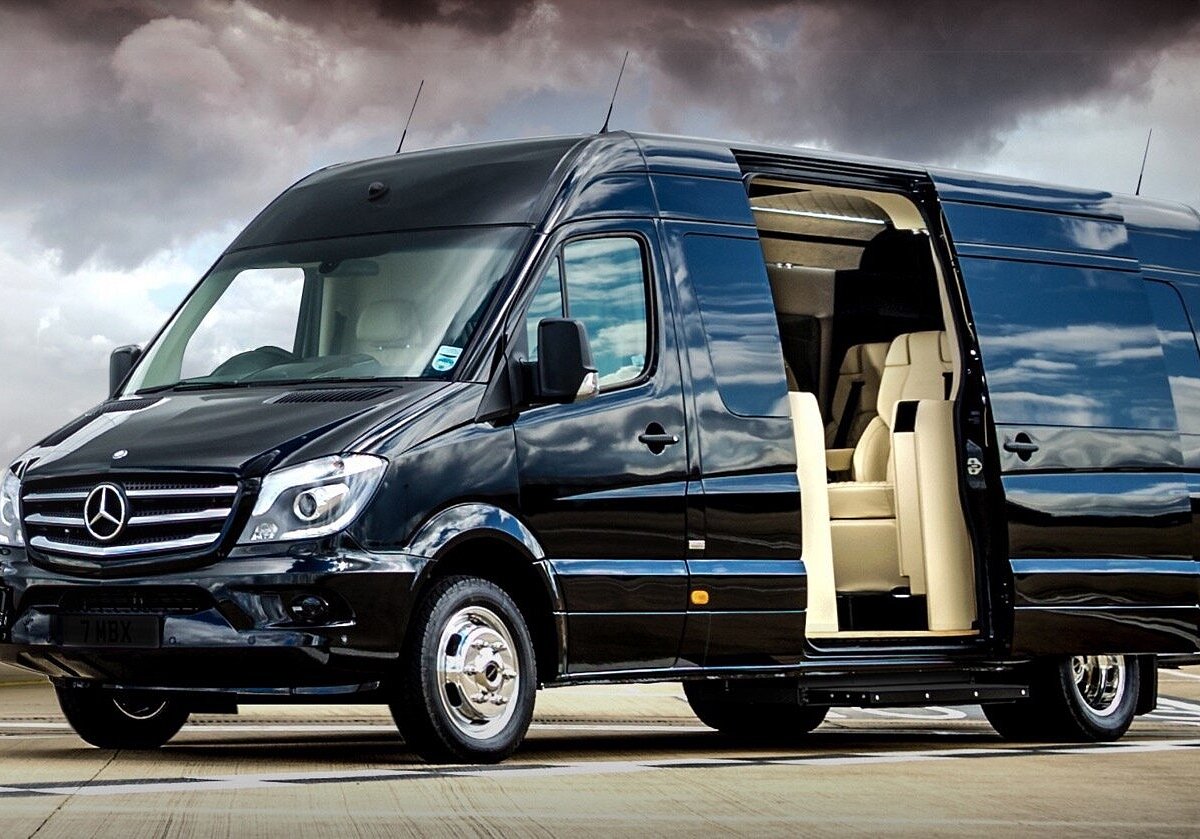 In today's fast-paced world, the journey is just as important as the destination. It's no secret that the journey itself can set the tone for your entire experience. This is where the luxury Sprinter van service shines, offering the epitome of comfort, style, and convenience.
Whether you're en route to a high-stakes business event in car service Los Angeles, celebrating the most important day of your life at a wedding, or embarking on a thrilling group excursion to Car Service Thousand Oaks, how you choose to travel can leave a lasting imprint on your entire experience. It's no longer merely about reaching your destination; it's about the journey itself.
Unlike conventional modes of travel, where cramped quarters and limited amenities can detract from your overall enjoyment, our luxury Sprinter van service aims to redefine your perception of transportation. It's an embodiment of comfort, a showcase of style, and a paragon of convenience rolled into one.
Whether you're a corporate traveler seeking seamless Black car service for an important meeting or a couple embarking on a romantic getaway, the wedding transportation is poised to make your journey a truly exceptional one.
What is Luxury Sprinter Van Service?
Luxury Sprinter Van Service is a premium and specialized mode of transportation that combines the comfort of a luxury vehicle with the spaciousness of a van. It offers an elevated travel experience designed to cater to the needs of discerning passengers. These vehicles are typically Mercedes-Benz Sprinter Vans, which have been converted and customized to provide a high level of comfort, style, and convenience.
Our luxury Sprinter van service offers a luxurious and comfortable way to travel, whether you're heading to a business event, a wedding, or simply embarking on a group trip. It prioritizes passenger comfort, safety, and convenience, making it an excellent choice for those who want to make the journey as memorable as the destination itself.
Reasons to Choose Luxury Sprinter Van Service for Group Trips
Choosing a luxury Sprinter van service for your group trips offers a multitude of compelling reasons, each contributing to an exceptional and unforgettable travel experience. Here are several key reasons why opting for a luxury Sprinter van is the ideal choice for your group adventures:
Comfort and Space: One of the foremost reasons to choose a luxury Sprinter van service is the unparalleled comfort and ample space it provides. The spacious interior of these vans ensures that your group can travel in style without feeling cramped, whether you're jetting off with LAX Car Service or exploring the opulence of Beverly Hills Car Service. Plush seating and generous legroom create an inviting atmosphere, especially on longer journeys, allowing passengers to stretch out and relax.
Amenities and Features: Luxury Sprinter vans are equipped with an array of high-end amenities and features that go beyond what you'd find in conventional transportation. These can include Wi-Fi connectivity, charging ports for electronic devices, entertainment systems with TV screens and DVD players, and even mini-bars stocked with refreshments. With amenities like these, your trip with Hollywood car service can become a memorable part of your journey.
Reliability and Safety: Safety is a paramount concern when it comes to group travel, and luxury Sprinter van service providers take it seriously. These vehicles are meticulously maintained and adhere to strict safety standards. Whether you need Burbank Car Service or Black Car Service, our drivers are typically experienced and professionally trained, ensuring that your group's journey is not only comfortable but also secure.
Versatility: Luxury Sprinter Vans are incredibly versatile, making them suitable for a wide range of group travel needs. Whether you're planning a wedding transportation service, heading to a corporate event, embarking on a weekend getaway with friends, or even organizing a family reunion, these vans can accommodate your group and provide the perfect travel solution.
Personalized Experience: Many Luxury Sprinter Van Service providers offer a customized experience that caters to the unique preferences of their clients. You can expect custom pick-up and drop-off locations, the option to select specific onboard amenities, and a focus on tailoring the journey to your group's needs. This level of personalization ensures that your trip, whether in Hollywood, Beverly Hills, or beyond, is designed around you, making it truly special.
Efficiency and Convenience: Luxury Sprinter Vans are designed to provide a hassle-free travel experience, whether you're in need of LAX car service for your airport transfers or exploring the vibrant streets of car service Los Angeles. You can avoid the stresses of coordinating multiple vehicles or navigating unfamiliar routes. With a dedicated driver at the helm, your travel group can focus on enjoying the journey and each other's company rather than worrying about logistics.
Cost-Effective Group Travel: When traveling with a group, expenses can quickly add up. Luxury Sprinter Van Service offers a cost-effective solution for group travel. Rather than booking multiple taxis or rideshares, which can be costly and logistically challenging, you can transport your entire group together in one comfortable and spacious van. This not only saves money but also simplifies the payment process, making it easier to split the cost among travelers.
Memorable Group Bonding: Share the Journey: Traveling with a group is about creating shared memories, and the journey itself plays a pivotal role in this. Our luxury Sprinter van service provides the ideal environment for group bonding. Whether you're enjoying a scenic drive to car service Thousand Oaks for a weekend retreat or en route to a glamorous event, the spacious interior of the van encourages conversation, laughter, and shared experiences, making the journey an integral part of your group adventure.
Elevate Your Group Travel Experience
In essence, choosing a luxury Sprinter van service for your next group trip is not just about luxury; it's about making memories, savoring the journey, and ensuring every moment counts. Whether you're exploring the vibrant streets of Los Angeles or heading to a special event in Beverly Hills, this service promises an unmatched travel experience.
Black Car Connection specializes in delivering top-tier black car services that cater to the unique needs and preferences of their clients. Whether you're traveling for business or pleasure, our commitment to excellence ensures that your journey is not only luxurious but also tailored to your specific requirements.
Don't settle for ordinary transportation when you can have an extraordinary journey. Your adventure awaits, and the path to unparalleled travel begins with this exceptional choice. Book your luxury Sprinter van today and experience the ultimate in luxury travel with the convenience and personalization of Black Car Connection.