Tying the knot in LA? After dress, flowers, and gifts, transportation is the other detail that often gets overlooked. That's where our wedding transportation service comes in. It's time to hire a luxury shuttle bus for the day!
We offer exceptional wedding transportation at Black Car Connection to help you arrive in style and comfort. Our expert drivers are committed to providing you with the best wedding transportation service possible.
We offer various services, including wedding shuttle and day car services. With us, you can be sure to make an iconic statement at your own wedding. Our transportation experts have over a decade of experience organizing wedding trips throughout California. We've covered every California bride, from San Francisco wedding shuttle to San Diego wedding transportation.
Luxury Wedding Transportation
Black Car Connection understands that your wedding day is one of the most important days of your life. That is why we offer luxurious transportation to make sure that you and your guests arrive to your ceremony and reception in style.
Our fleet of black cars includes luxury SUVs, Sedans, and Vans. We can accommodate groups of any size, so you'll never have to worry about fitting everyone into one car.
Plus, our professional drivers will make sure that everyone arrives safely and on time. So you can relax and enjoy your special day knowing that Black Car Connection has you covered!
Wedding Transportation For The Bridge And Groom
There's no better way to make a grand entrance on your wedding day than by arriving in style in a luxurious black car. Black Car Connection offers the perfect solution for couples who want to arrive in style and make a lasting impression on their guests.
We go above and beyond to ensure that everything goes according to your wedding plan. Our team of professional drivers are experienced and knowledgeable about what goes into making your special day perfect, so you can rest assured that you'll be in good hands.
We offer a variety of packages to choose from so you can find the perfect one to fit your needs and budget. We also offer custom packages so you can add on any additional services that you may need.
Wedding Venue Shuttles And Luxury Hotel Shuttles
We offer a variety of shuttle services to fit your needs on your wedding day, including:
Luxury Hotel Shuttles: We'll pick you up at the airport and take you to your hotel in style. We also offer shuttle service from your hotel to the wedding venue and back.
Wedding Venue Shuttles: Let us handle the transportation for your guests as well. We'll make sure everyone gets to the ceremony and reception safely and on time.
Customized Shuttles: We can customize our shuttle services to fit your specific needs. Just let us know what you need and we'll take care of it!
Call us today: (213) 986-9850
Check us out here on Google!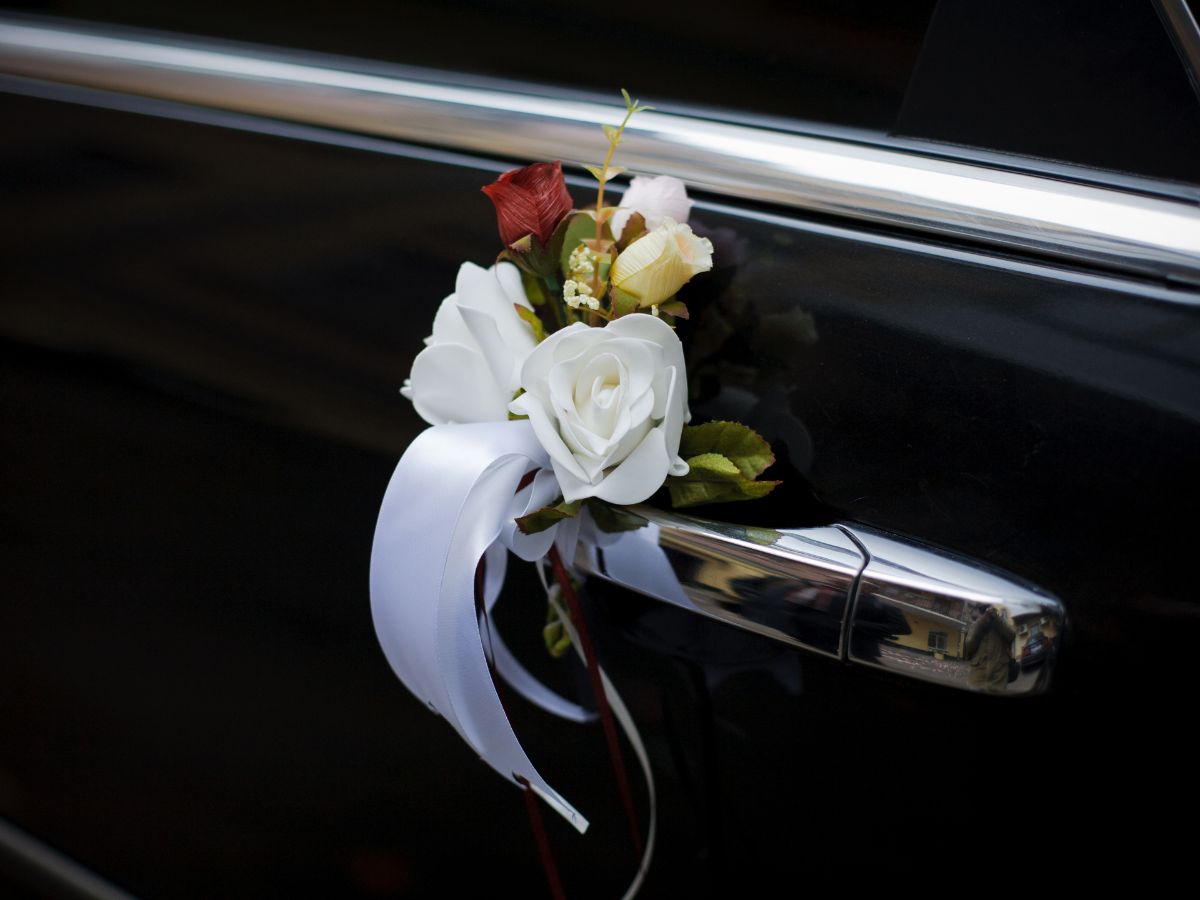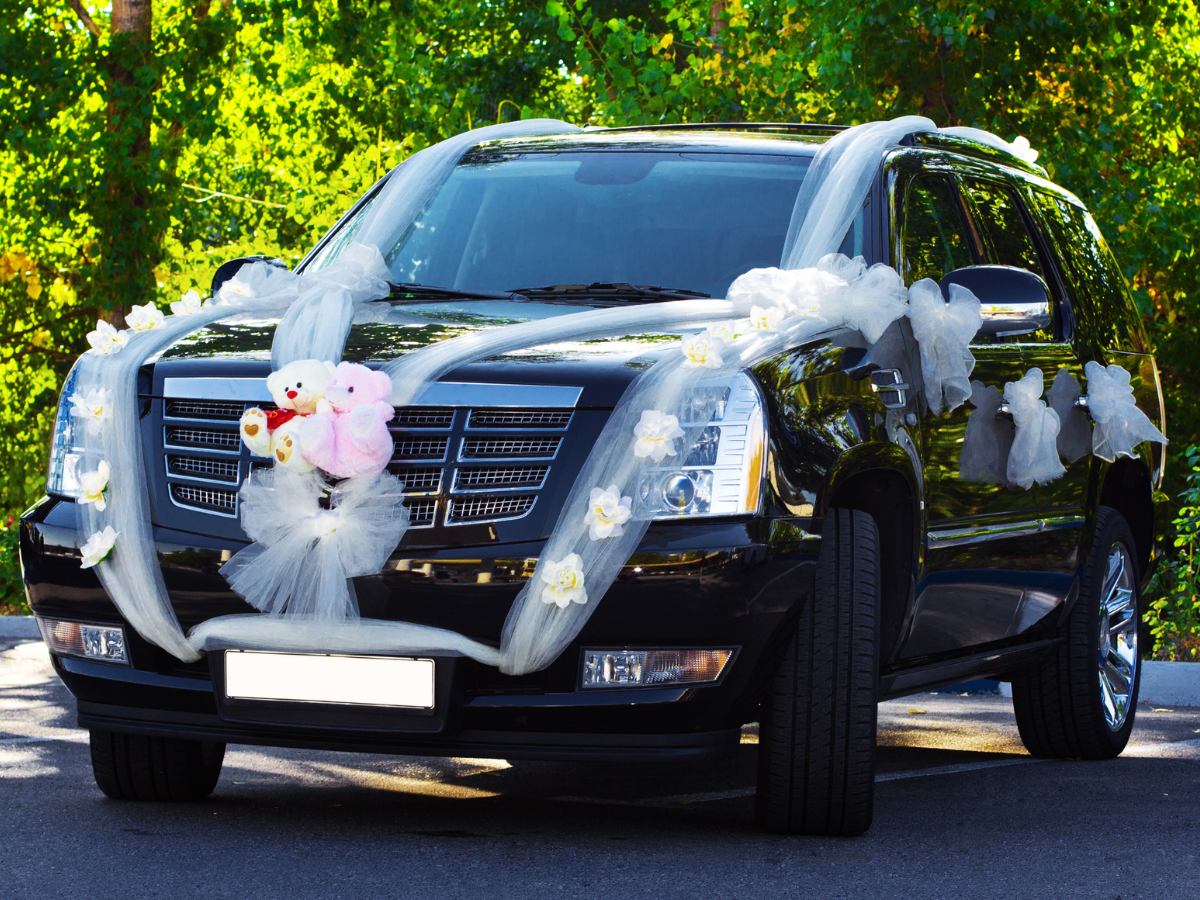 The Top 3 Qualities Of Wedding Transportation
1. Luxury wedding transportation should be comfortable.
After a long night of celebrating, the last thing you want is to be crammed into an uncomfortable car or limo. Make sure to choose a vehicle that has enough space for you and your guests to relax and enjoy the ride.
2. Luxury wedding transportation should be stylish.
Your wedding day is a special occasion, so you want to make sure you arrive in style. Choose a transportation option that reflects the elegance of your event, like a luxury sedan or stretch limousine.
3. Luxury wedding transportation should be reliable.
On your big day, the last thing you want to worry about is whether or not your transportation will show up on time. Choose a company with a reputation for reliability and you can rest assured that your ride will be there when you need it!
Your Satisfaction Is Our #1 Priority!
When it comes to your wedding day, you want to make sure you're getting the best of the best. And that's exactly what you'll get when you choose Black Car Connection. Here are just a few of the top qualities that our vetted and professional drivers possess:
Safety is always our number one priority. Our chauffeurs are all professional drivers who have undergone extensive background checks and training. They know the ins and outs of local traffic and will get you and your guests to your wedding destination safely and on time.
Punctuality is key when it comes to wedding transportation services. Our chauffeurs will always be on time to pick you up, no matter where you're going or what time of day it is.  We also have an "On-Time Guarantee" so you can be rest assured that timeliness comes first.
Flexibility is another important quality of our drivers. We know that plans can change at the last minute and we're always ready to adjust accordingly. Whether you need to be picked up earlier or later than planned, our chauffeurs will be there when you need them.
Reliability is another top quality of Black Car Connection drivers. You can count on us to be there when you need us, no matter what. We'll always be on time and treat your wedding the way it should be treated!
Contact us today to learn more about our wedding transportation services or to make a reservation.  We'd be honored to serve you!

What Makes Us Different?
Our wedding transportation takes the limousine concept to a new level with many of the same features as a limousine, such as a blackout tinting, wraparound seating, and great sound systems. Our buses can accommodate up to 50 passengers and have 42" TVs, a restroom, and other features that greatly improve your transportation experience.
Our dedication to providing excellent customer service sets us apart from our competitors. When everything goes as planned, any transportation company can provide excellent customer service; however, what happens when something beyond our control occurs? This is where our company excels. We go above and beyond to make sure you have a positive and memorable experience.
We will make your special travel experience a reality, whether through a customized music playlist, a specific video, or photos displayed on the screen. We decorate our wedding day car with ribbons, bows, artificial flowers, and uniformed chauffeurs.
What else? We also offer a 24-hour passenger assistance line and complimentary beverages.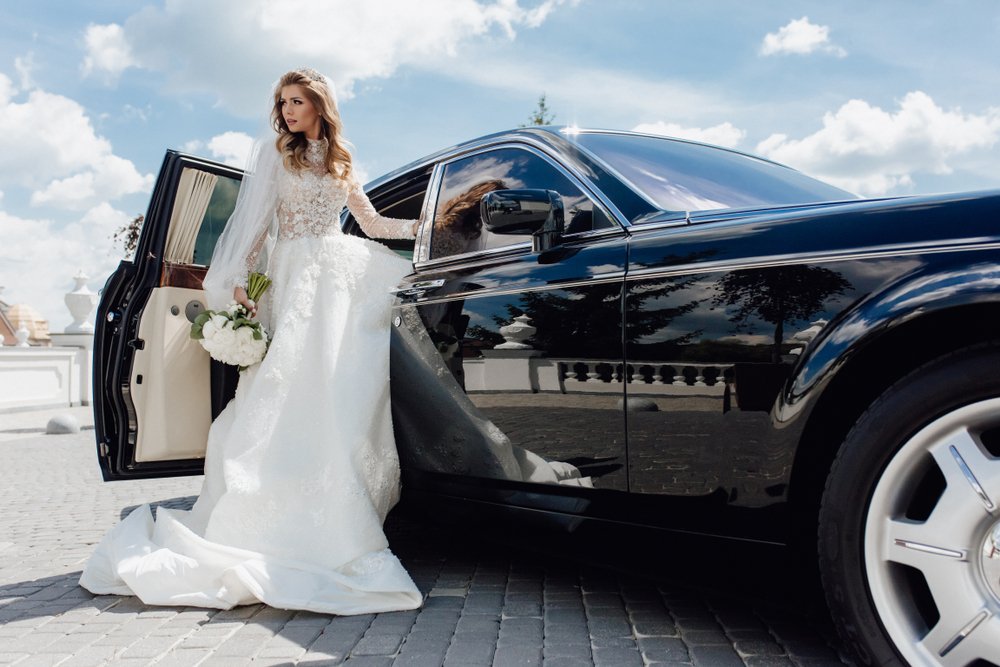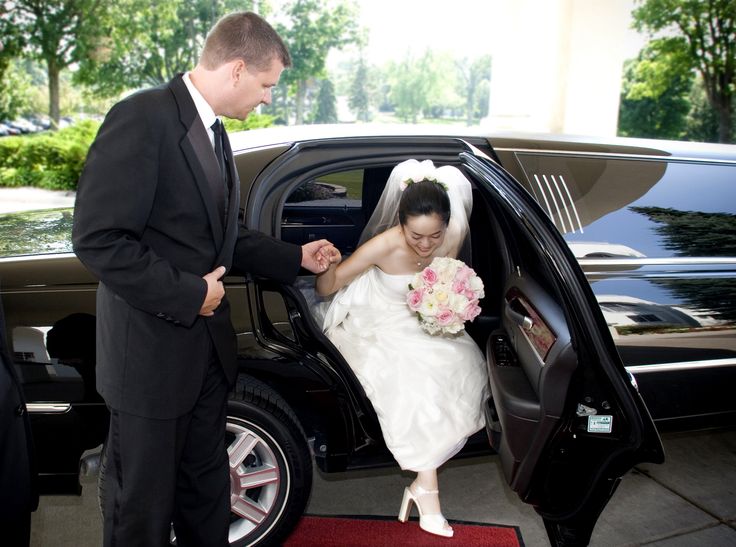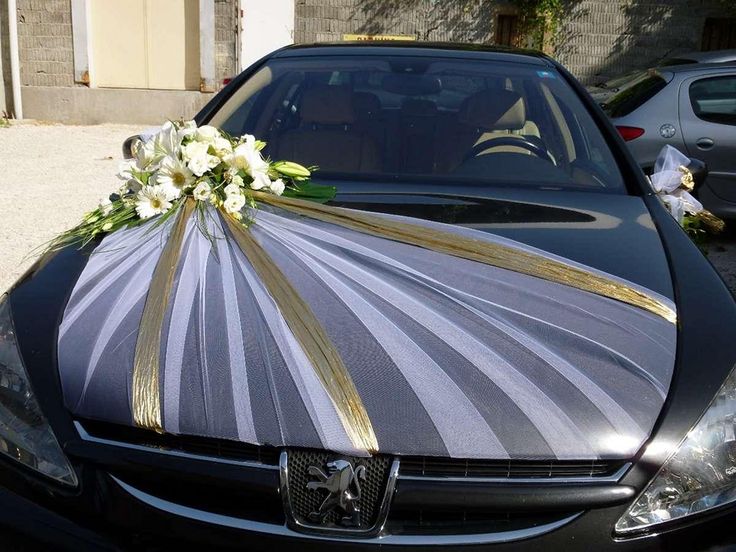 Black Car Connection – Your Quick Go-to For Luxury Wedding Transportation
Black Car Connection has been a leading wedding transportation service provider, serving massive clients around Los Angeles. Below are the following perks of hiring a wedding shuttle service in Los Angeles by scheduling a ride with Black Car Connection:
Luxury and comfort: Our car connection offers luxury and convenience not typically found with other transportation options. Our vehicles are all new and very well-kept. Our drivers are experienced professionals who know how to provide outstanding service. This can make a big difference to impress clients or enjoy a special night out on the town!
Superior Convenience: Our black car service is designed to be as convenient as possible. We pick you up and drop you off at your chosen location and offer various payment options to make things even easier. This can save you much time and hassle if you're trying to get around Los Angeles (especially LAX Car Service) in a hurry.
Guaranteed Safety: You can rest assured knowing you're in good hands when you use our black car service. Our drivers are carefully screened and vetted, and our vehicles are regularly inspected to ensure they meet safety standards. This can give you peace of mind when traveling in Los Angeles.
Top-Notch Reliability: We have a strict "On-Time Guarantee," so you can rely on our service and your driver to pick you up and promptly get you where you need to be. We offer 24/7 customer support if you have any problems, and our drivers are highly experienced professionals. We maintain constant communication to help make you feel at ease!
Affordability: While black car services are typically more expensive than other transportation options, they can be even MORE affordable with the rising prices of the rideshare economy, especially when considering all of the benefits a black car service offers. You might be surprised that our wedding day car service can save you money spent on a rideshare service. So it's worth checking out your options before you make a final decision.
If you're looking for affordable wedding transportation, call Black Car Connection. Our vehicles are comfortable and luxurious, our drivers are professional and experienced, and we offer numerous conveniences to make your experience unforgettable.

What Other Perks Can You Have While Riding With Black Car Connection?
When you hire our wedding shuttle service in Los Angeles, you get:
Personal Shuttle Services
If your wedding occurs in multiple locations, don't worry about how your guests will get around. Your guests will be guaranteed transportation to the ceremony, reception, and hotel at the night's end, with a minibus acting as your shuttle.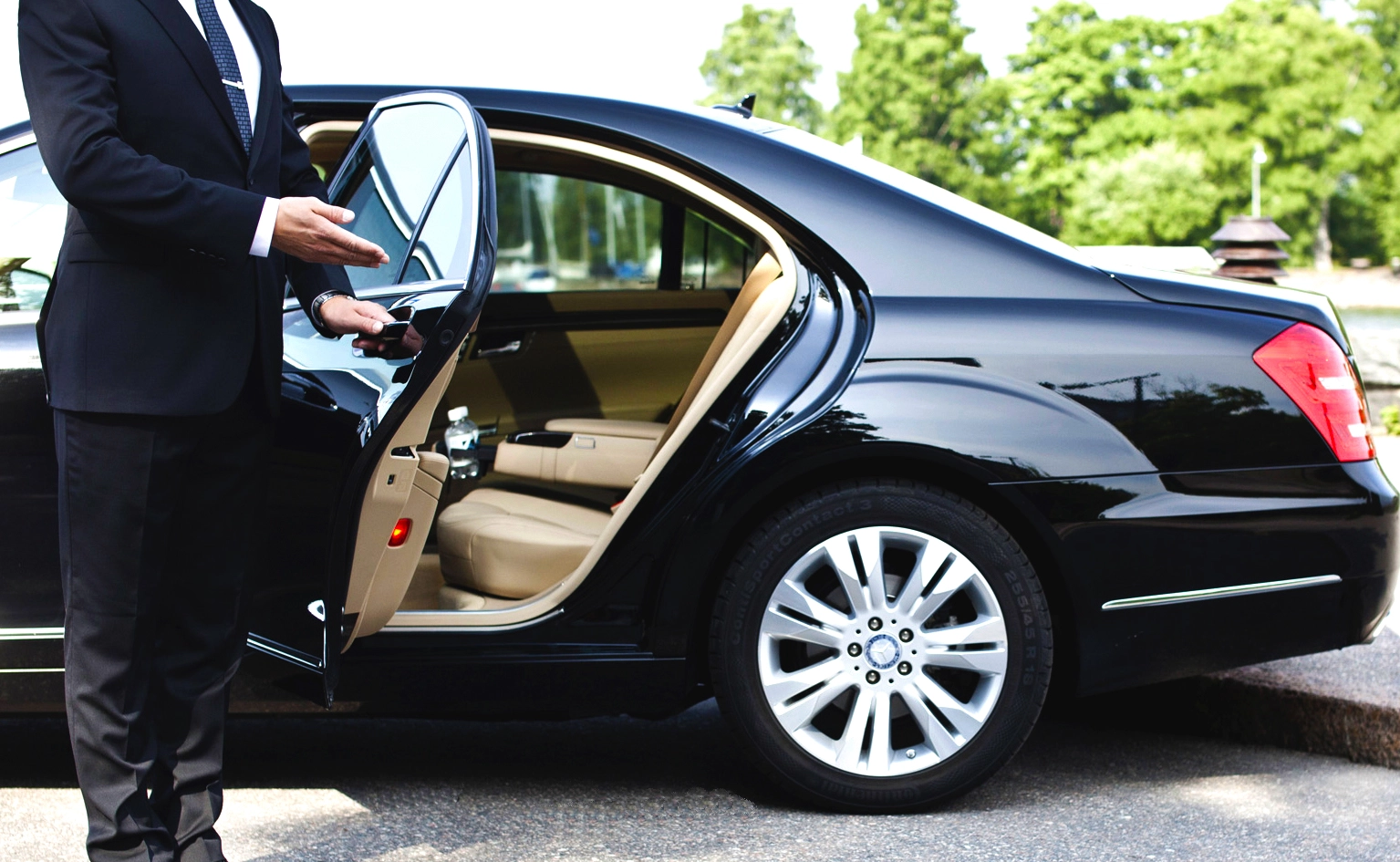 View our chauffeured vehicle fleet below and reserve one or more for your Los Angeles wedding. In addition to the bride and groom, we can assist you in planning wedding transportation for out-of-town friends and family. We guarantee the wedding will run smoothly, safely, and on time for everyone who requires chauffeuring.
Our limo drivers are courteous, prompt, well-dressed, and knowledgeable about the Greater Los Angeles Area. They have 100 percent clean DMV records with no DUI offenses. Your wedding transportation should be full of pleasant and unforgettable memories for you and your guests. We can make that wish come true!
There's no guarantee that your guests can park at their hotel or the venue, especially in a busy city like Los Angeles. When you book our wedding day car service, we will match you with a bus driver familiar with the area and will pick up your guests from any predetermined pick-up location. No one will have to walk or pay for a rideshare service; everyone will arrive on time.
No one will need to worry about nominating a designated driver, paying for rideshare services, or walking to get home at the end of the night. Your driver will ensure that every last guest is safely transported back to the hotel.
Our fleet of well-maintained vehicles can cater to your transportation needs. We have the perfect vehicle, from luxury sedans to limousines and shuttle buses.
Customized transportation plans
We work with our clients to develop customized transportation plans that meet their requirements. We know each wedding is unique, so we ensure to fulfill all your transportation needs.
We provide competitive pricing to fit any budget. You don't need to spend a fortune to arrive in style on your wedding day.
Excellent customer service
We take pride in providing excellent customer service. If your wedding occurs in multiple locations, don't worry about how your guests will get around. Your guests will be guaranteed transportation to the ceremony, reception, and hotel at the night's end, with a minibus acting as your shuttle. Tips to hire a Shuttle Bus For The Day
Below are some useful tips to help you hire a shuttle bus for the big day!
Tip 1: Plan ahead of time.
A tried-and-true piece of advice is to book your LA wedding shuttle service as far in advance as possible to avoid disappointment and complications. Then, as the big day draws near, confirm your reservation and review the details to ensure everything is as it should be.
Tip 2: Return your guests to their hotel.
To discourage guests from drinking and driving, provide return transportation so they can enjoy themselves without worry.
Tip 3 - Check with the reception location.
Some wedding venues provide return transportation for the wedding party and guests to their hotels or a central access point from which they can make their way home. Don't book twice; see if the reception venue includes this service in your package.
Tip 4 - Allow for some extra time.
Finally, remember that running on a tight schedule with no room for error is not a good idea. Southern California traffic can be uncooperative, and you don't want it to interfere with any important events you have planned.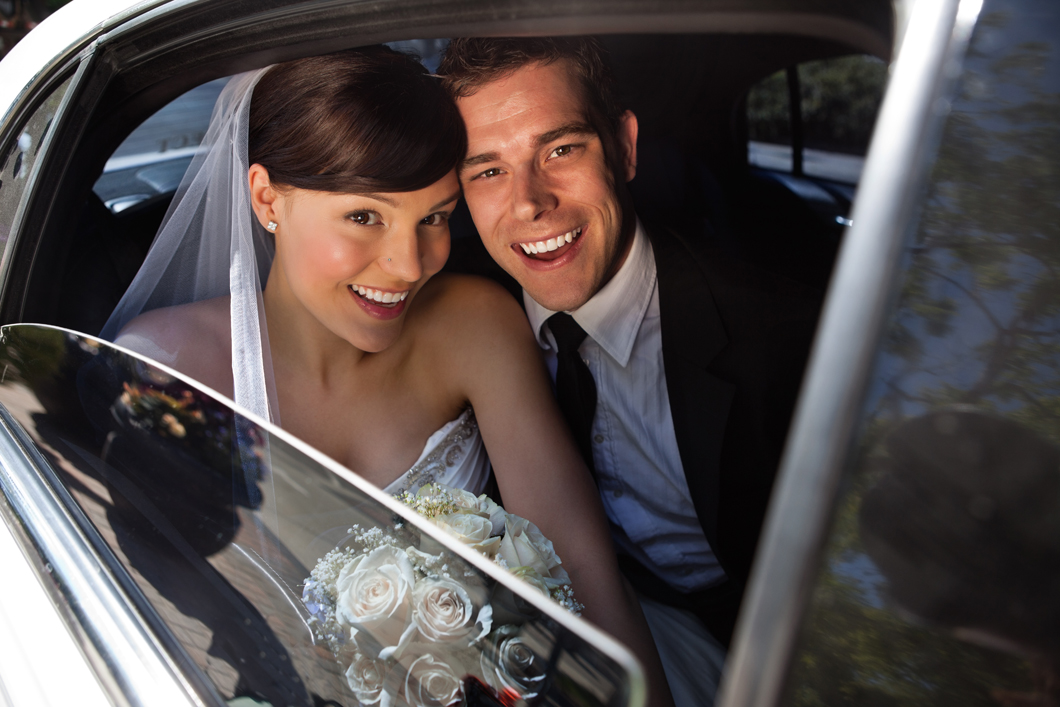 Book Your Wedding Transportation Service with Black Car Connection Today!
At Black Car Connection, we understand the importance of arriving in style and comfort on your wedding day. Our wedding transportation services are designed to make your day unforgettable. We offer various services, including a wedding shuttle service, wedding transportation services near me, a wedding day car service, and hire a shuttle bus.
To book our wedding transportation service, visit our website or give us a call. Let us make your big day a memorable and cherished one. Book now and experience the comfort and convenience.
Call us today: (213) 986-9850
Check us out here on Google! Wedding Transportation Service
"From beginning to end...this car service company has been amazing to work with. Through the ease of communication in booking to the timely and professional service, I will definitely use Black Car Connection again! The vehicle was a brand new, large black SUV.
I needed a car service for my mom and her sisters attending the Van Morrison concert. The Hollywood Bowl isn't the easiest venue to get in and out of and I wanted them not to have to worry about dealing with transpiration for the evening.
Thank you, Bill for making the night unforgettable for my mom and her sisters! Will be using the company again :)"
"Could not be happier with their service! Ruben was our driver and the communication was beyond excellent. Suburban was sparkly new and there were two bottles of Essentia water and hand wipes ready for our arrival. I had arranged to make one stop before our hotel and everything went according to plan. Not only did we feel safe but our trip started off stress-free.
Ruben was an amazing driver and was very professional. We definitely will be utilizing their services in the future. Thank you so much for being an amazing company."
"I needed a last-minute car service to pick up my mom from the airport and was so lucky to have found Black Car Connection. It was five-star service all the way through. I spoke to Bill on the phone - he was personable and professional, gave us a great quote, and was very clear about the process - no hidden fees, great communication.

My mom was delighted when she was met by her driver at the airport. He let her know he was waiting at baggage claim and made my mom feel like a VIP.

I was initially hesitant by the lack of reviews, but I'm so grateful to have found this place. I will not use another car service from here on out, I have found my people!! Will be calling to schedule another service with you very soon.

Thanks so much!!!"
"Reserved an early morning pickup to the airport.  Communication with the office was easy.  Driver arrived on time with a clean car.  He was courteous and professional and provided a smooth ride.  Will use again in the future."