Experience LA Like a Star with Hollywood Car Service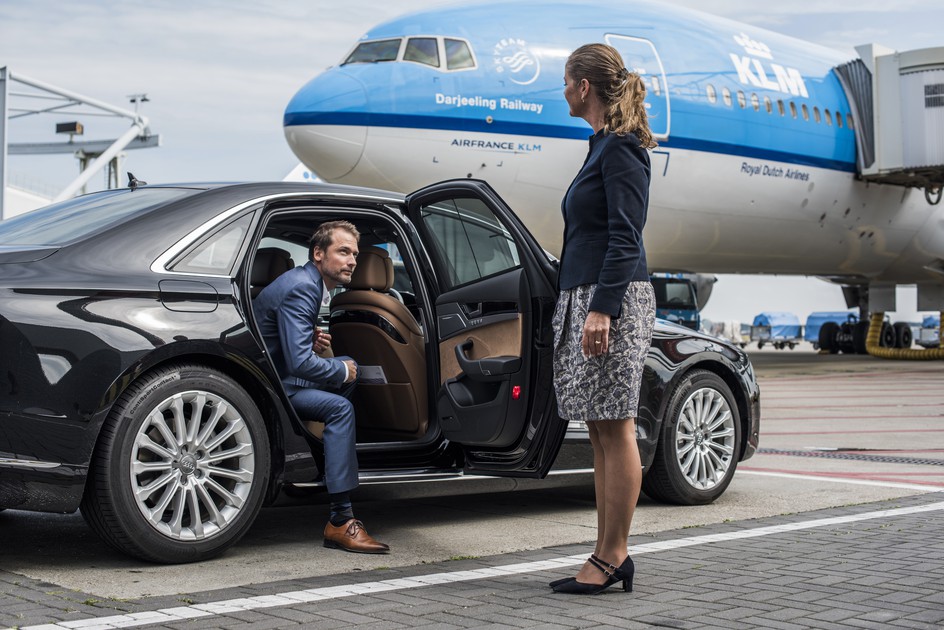 From the historic Hollywood Walk of Fame to the scenic views atop Griffith Observatory, Los Angeles boasts a myriad of iconic landmarks that have been etched into the fabric of popular culture. However, to truly immerse oneself in the LA experience, merely visiting these sites isn't enough. It's about feeling the pulse of the city, understanding its rhythm, and moving in harmony with its unique beat.
For those flying into the city, our LAX Black Car Service offers a seamless transition from the airport to the heart of Los Angeles. If you're located in the valley and need a quick, luxurious ride, our Burbank Car Service is renowned for its punctuality and class. For those who reside or have business in the suburbs, our Luxury Vehicle Thousand Oaks ensures you travel in style and comfort.
Simply having a map of celebrity homes or a list of popular spots won't give you that authentic Hollywood experience. What you need is a touch of luxury, a hint of elegance, and our Hollywood Car Service that understands the essence of Los Angeles. For larger groups or special events, our Sprinter Van Service offers spacious and luxurious transportation, ensuring everyone travels together in style.
Why Choose Hollywood Car Service?
When it comes to luxury car services in Los Angeles, none stand out quite like Black Car Connection. As the leading Car Connection provider, we've perfected the art of delivering a star-studded experience to our clients. But why should you choose our Hollywood Car Service? Let's delve into the details.
Professionalism
With Hollywood Car Service, you're not just getting a ride; you're embarking on a professional experience. Black Car Connection's team of trained chauffeurs is the epitome of professionalism. They are well-acquainted with the city's intricate web of streets and highways, ensuring that you reach your destinations promptly and safely. Finding parking or navigating LA's renowned traffic won't be a concern for you. Instead, you can unwind, enjoy the ride, and rest easy, knowing that a trained driver has got you covered.
Luxury
Black Car Connection's fleet is a testament to luxury. When you choose Hollywood Car Service, you're not merely traveling; you're making a grand entrance wherever you go. The fleet includes a range of high-end vehicles, each meticulously maintained and equipped to provide the utmost comfort and style. Whether you desire the sophistication of a Beverly Hills Luxury Car or the opulence of a Car Service Los Angeles, Black Car Connection has you covered. You'll turn heads as you glide through the city, making a statement that says you appreciate the finer things in life.
Customized Experience
No two travelers are the same, and Black Car Connection understands this perfectly. Whether you're in Los Angeles for business, pleasure, or a mix of both, our services can be tailored to fit your unique needs. If you're planning a special event, we offer a Wedding Shuttle Service that adds an elegant touch to your big day. For larger groups or corporate outings, the Sprinter Van Service ensures that everyone travels together in spacious and luxurious comfort. We go the extra mile to make sure your experience is not just memorable but also tailored to your preferences.
The Star Treatment: What Sets Hollywood Car Service Apart
While many car services can get you from point A to point B, what truly sets our Hollywood Car Service apart from the rest is the exceptional star treatment they extend to every client. Here's a closer look at what makes our service second to none:
Privacy: In a city where paparazzi seem to lurk around every corner, privacy becomes a priceless commodity. We understand this well and ensure that every client enjoys the privacy they deserve. The tinted windows of their vehicles act as a shield from prying eyes, allowing you to travel discreetly and confidently.
Whether you're a celebrity seeking refuge from the relentless flashes of cameras or a business executive looking for a peaceful ride between meetings, our Hollywood Car Service guarantees your privacy at every turn.
Amenities: A truly luxurious journey is not just about getting from one place to another; it's about the little details that make the trip exceptional. We go above and beyond to make your journey as comfortable and opulent as possible. We provide complimentary Wi-Fi, ensuring you stay connected on the go.
Need to unwind or celebrate a special occasion during your ride? Our vehicles include a fully stocked bar so that you can enjoy your favorite beverage in luxury. Whether you're catching up on emails, streaming your favorite tunes, or sipping a glass of champagne, our Hollywood Car Service ensures that every moment of your journey is a lavish experience.
Testimonials: The true mark of a top-notch service is the satisfaction of its clients, and our Hollywood Car Service has left a trail of delighted customers in its wake. Many celebrities, from Hollywood icons to music sensations, as well as business moguls, have chosen Black Car Connection for their LA travels.
Our glowing testimonials speak volumes about the unmatched service quality provided. When individuals who are accustomed to the best of everything endorse a service, it's a testament to the level of excellence that can be expected. These testimonials serve as a reassuring reminder that you're choosing a service that is trusted by those who demand nothing but the best. With us, you're not just a passenger; you're a star in your own right, deserving of VIP treatment from the moment you step into one of their elegant vehicles.
Final Thoughts
Los Angeles is a city of dreams, a place where aspirations take flight, and the glimmer of stardom is ever-present. To truly embrace the essence of this remarkable city, there's no better way than to journey through its streets like a star. With our Hollywood Car Service, you're not just securing transportation; you're embarking on an extraordinary experience. Whether you're cruising down the Sunset Strip or making a grand entrance at a premiere, with the right car service, you're not just traveling; you're making a statement.
So, the next time you find yourself in the enchanting embrace of LA, don't merely navigate its bustling boulevards or iconic attractions. Elevate your journey to match the grandeur of the City of Angels itself. Whether it's for business, leisure, or a blend of both, remember to book your Hollywood Car Service. Step into the world of opulence, privacy, and unparalleled service.
Contact us to reserve your Hollywood Car Service and indulge in the luxury, professionalism, and exclusivity that only Black Car Connection can provide. Make your trip to Los Angeles a memory that shimmers with the same splendor as Hollywood's brightest stars.