Is This The End Of Ride-Sharing Services?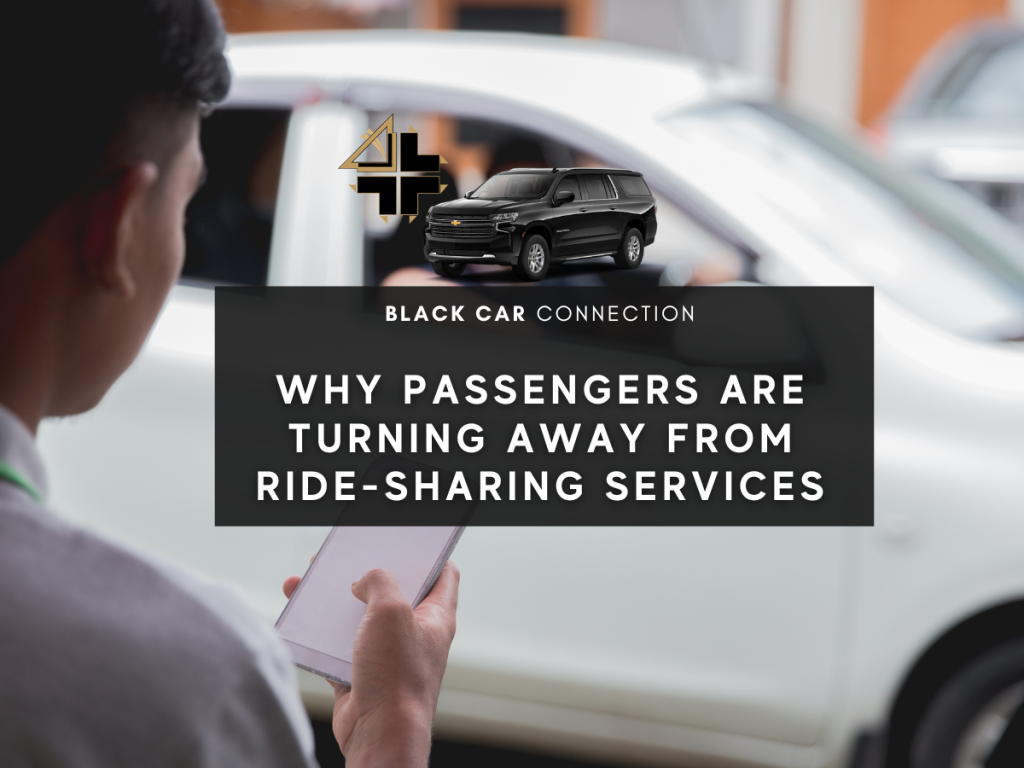 Today, more and more people are choosing not to use ride-sharing services like Uber or Lyft.  So why is this?
There are a few reasons.
Passengers Are Concerned About Safety
First, many people are concerned about the safety of these services. Since practically anyone can become an Uber or Lyft driver, safety becomes a serious concern. Many people believe that Uber is a safe way to get around, but the truth is that it isn't always as safe as it could be. There have been reports of sexual assault and other crimes taking place in Uber vehicles, and the company has been criticized for not doing enough to keep its passengers safe. In addition, Uber drivers have been known to cancel rides or refuse to pick up passengers who they deem to be unsafe.
As an Uber driver, you are not subjected to the same background check processes as traditional taxi or limousine drivers. This means that there is no guarantee that your Uber driver is safe and trustworthy. If you are considering using Uber, it is important to be aware of this risk and take steps to protect yourself. For example, you may want to consider traveling in pairs or groups, and always remaining aware of your surroundings.
The Overall Price Of Ride-Share Services Has Increased
Second, ride-hailing services can be expensive. While they may be cheaper than taking a luxury black car service, they can still add up, especially if you use them frequently.
Since its inception, Uber has been hailed as a cost-effective alternative to traditional taxi services. However, in recent years, the company has come under fire for significantly raising prices in many markets around the world. This has led to increased frustration from customers, who are now forced to pay more for their rides.
In some cases, Uber has raised prices by as much as 50%. This is a significant increase, and it's one that many people simply can't afford. In addition, Uber has also implemented surge pricing in many markets, which can further increase the cost of a ride.
Due to these price hikes, Uber is no longer the cheap option it once was. In fact, in some cases, it's now more expensive than a traditional taxi service. This is bad news for customers, who are now forced to pay more for their rides.
Riding With Black Car Connection Is Both Safe And Affordable
If you're looking for a safe and affordable way to get around town, look no further than us at Black Car Connection. Our drivers are experienced professionals who know the ins and outs of the city, so you can relax and enjoy the ride. Plus, our cars are clean and comfortable, so you'll always travel in style.
Our professional drivers are background-checked and carefully screened, so you can rest assured that you're in good hands. Plus, our rates are very competitive. Whether you need a ride to the airport or just want to explore the city in style, Black Car Connection is here to help. Book your ride today!
For more information about Black Car Connection, please give us a call.
Call us today: (213) 986-9850
Check us out here on Google!