Video Production Planning & Transportation
Video Production Planning & Transportation
Our partnership with ELLEAEVENTS has the video production aspect of your event/commercial/shoot/etc... covered!
There is no video too small; from social media videos to even that big movie idea you have, we can handle it all.
The transportation for your video production will also be covered and handled by our company from start to finish. After all, you need to get your equipment and crew to and from the shoot location!
Black Car Connection is the perfect solution for your video production transportation needs. We have a wide selection of vehicles to choose from, so you can find the perfect one for your shoot.
Our experienced drivers will get you to your destination safely and on time, so you can focus on your work.
Your Film Crew Is Covered From Point A To Point B
Black Car Connection offers Video Production Transportation for film crews all around Los Angeles and Ventura County. Our services include ground transportation and on-set transportation.
We have a fleet of black cars, vans, and SUVs that are available 24/7 to meet your needs.
We also offer a variety of production transportation services for whatever your production might call for, including vehicles for location scouting, talent pick-ups and drop-offs, equipment rental pick-ups and drop-offs, and more.
The Black Car Connection Customer-First Policy
We conduct our business based on three golden standards:
A Personalized Approach: When you call, we will answer, we will know your trip, and we will use all our resources to fix anything that may arise.
Excellence And Professionalism: Our vehicles will be on time, immaculate, and our chauffeur will be friendly, knowledgeable, and efficient. We always strive to achieve excellence in what we do.
Years Of Experience: We have been helping clients all over the world for years. Our dispatchers are highly trained to track your trip from beginning to end, thus minimizing the possibility of any issues.
Call us today: (213) 986-9850
Check us out here on Google!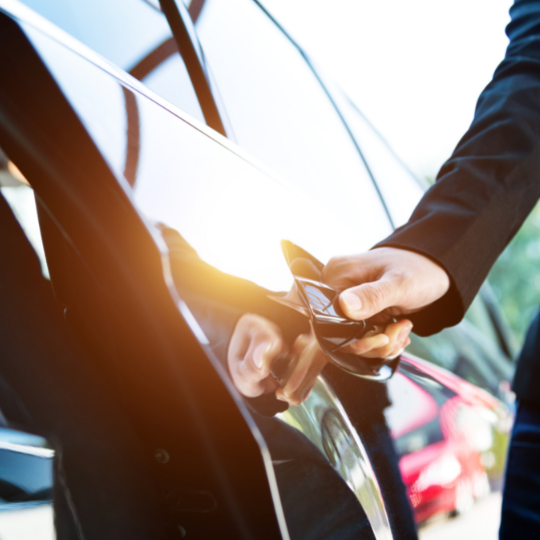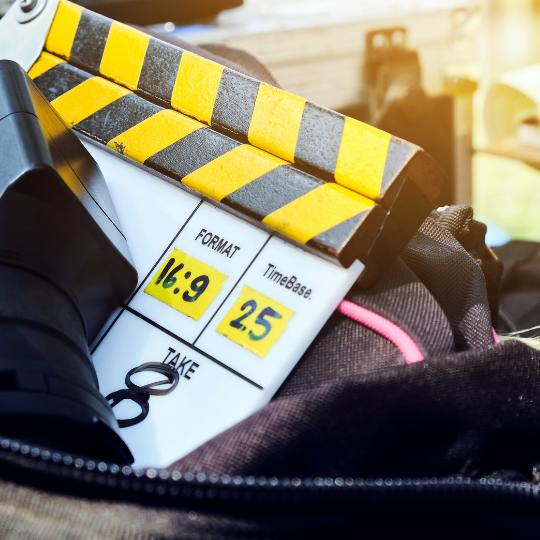 The Top 3 Qualities Of Quality Video Production Transportation
Whether you're shooting a music video, a commercial, or a feature film, having reliable and sturdy transportation is essential to a successful production. Here are the top three qualities to look for when choosing video production transportation:
1. Ample space for equipment. We make sure the vehicle(s) you choose has enough space to comfortably store all of your production equipment, including cameras, tripods, lighting, and sound gear.
2. A smooth schedule. You don't want to worry about us during your shoot, our job is to make sure we are ready and waiting for you and the crew.  With Black Car Connection, we value our timeliness and attention to the production's schedule.
3. Reliability. Again, production schedules can be tight, so you need transportation that you can count on to get you where you need to go on time, every time.
Your Satisfaction Is Our #1 Priority!
When it comes to your video shoot, you want to make sure you're getting the best of the best. And that's exactly what you'll get when you choose Black Car Connection. Here are just a few of the top qualities that our vetted and professional drivers possess:
Safety is always our number one priority. Our chauffeurs are all professional drivers who have undergone extensive background checks and training. They know the ins and outs of local traffic and will get you and your guests to your production destination safely and on time.
Punctuality is key when it comes to video production transportation services. Our chauffeurs will always be on time to pick you up, no matter where you're going or what time of day it is.  We also have an "On-Time Guarantee" so you can be rest assured that timeliness comes first.
Flexibility is another important quality of our drivers. We know that plans can change at the last minute and we're always ready to adjust accordingly. Whether you need to be picked up earlier or later than planned, our chauffeurs will be there when you need them.
Reliability is another top quality of Black Car Connection drivers. You can count on us to be there when you need us, no matter what. We'll always be on time and treat your production the way it should be treated!
Contact us today to learn more about our video production transportation services or to make a reservation.  We'd be honored to serve you!

"From beginning to end...this car service company has been amazing to work with. Through the ease of communication in booking to the timely and professional service, I will definitely use Black Car Connection again! The vehicle was a brand new, large black SUV.
I needed a car service for my mom and her sisters attending the Van Morrison concert. The Hollywood Bowl isn't the easiest venue to get in and out of and I wanted them not to have to worry about dealing with transpiration for the evening.
Thank you, Bill for making the night unforgettable for my mom and her sisters! Will be using the company again :)"
"Could not be happier with their service! Ruben was our driver and the communication was beyond excellent. Suburban was sparkly new and there were two bottles of Essentia water and hand wipes ready for our arrival. I had arranged to make one stop before our hotel and everything went according to plan. Not only did we feel safe but our trip started off stress-free.
Ruben was an amazing driver and was very professional. We definitely will be utilizing their services in the future. Thank you so much for being an amazing company."
"I needed a last-minute car service to pick up my mom from the airport and was so lucky to have found Black Car Connection. It was five-star service all the way through. I spoke to Bill on the phone - he was personable and professional, gave us a great quote, and was very clear about the process - no hidden fees, great communication.

My mom was delighted when she was met by her driver at the airport. He let her know he was waiting at baggage claim and made my mom feel like a VIP.

I was initially hesitant by the lack of reviews, but I'm so grateful to have found this place. I will not use another car service from here on out, I have found my people!! Will be calling to schedule another service with you very soon.

Thanks so much!!!"
"Reserved an early morning pickup to the airport.  Communication with the office was easy.  Driver arrived on time with a clean car.  He was courteous and professional and provided a smooth ride.  Will use again in the future."