Top 5 Benefits Of Using A Black Car Service For Corporate Events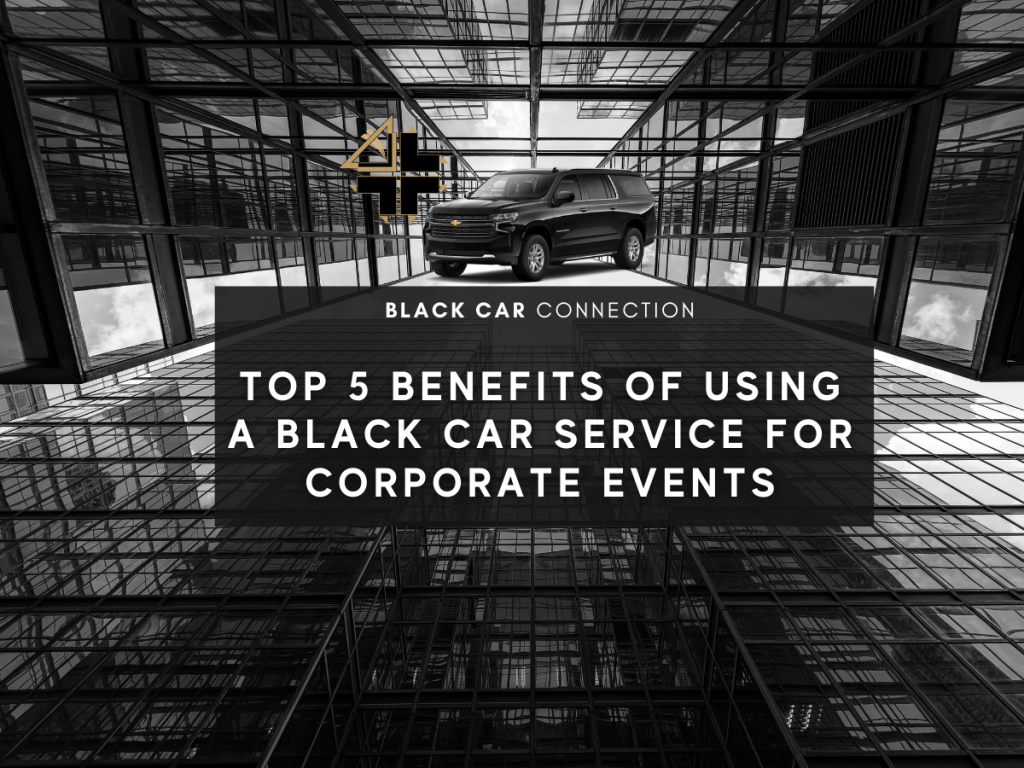 A corporate event is a great opportunity to make a good impression on clients, partners, and employees. Whether it's a holiday party, company retreat, or annual meeting, black car service can help you pull off a successful event. Here are the top five benefits of using a black car service for your next corporate event:
Showcase your company in the best light possible.
When you use black car service, you're sending a clear message that your company is professional and cares about its image. This positive first impression can go a long way in establishing strong business relationships.
Make sure everyone gets to the event on time.
Trying to coordinate multiple transportation options can be stressful and time-consuming. A black car service offers a one-stop solution for all your guests' needs, ensuring that everyone arrives at the event on time, regardless of traffic or other unforeseen delays.
Give yourself some peace of mind.
Planning and organizing an event can be overwhelming, especially if it's a major corporate gathering with hundreds of attendees. Black car service providers have the experience and expertise to handle all aspects of transporting your guests, so you can focus on other important tasks like managing speakers and coordinating food service.
Improve employee satisfaction and morale.
When employees are running late or stuck in traffic, their moods sour and productivity suffers. By choosing black car service for your next corporate event, you're giving your employees a convenient, efficient way to get where they need to go. This can help increase employee satisfaction and morale, ultimately leading to better performance and increased productivity.
Reduce stress for yourself and your guests.
Finally, by choosing black car service, you're reducing the stress involved in getting to an event on time. Your drivers can take care of all driving-related concerns, so you and your guests can focus on the activities that matter most. With less worry about traffic, parking, or other transportation needs, you can enjoy a more relaxing corporate event experience overall.
When it comes to corporate events, black car service is the way to go. These five benefits show how choosing a professional transportation provider can improve your event in a variety of ways. From reducing stress to increasing employee satisfaction, black car service is a smart choice for any business looking to put its best foot forward.
For more information about Black Car Connection, please give us a call.
Call us today: (213) 986-9850
Check us out here on Google!