The Top 5 Safety Benefits Of Using A Professional Black Car Service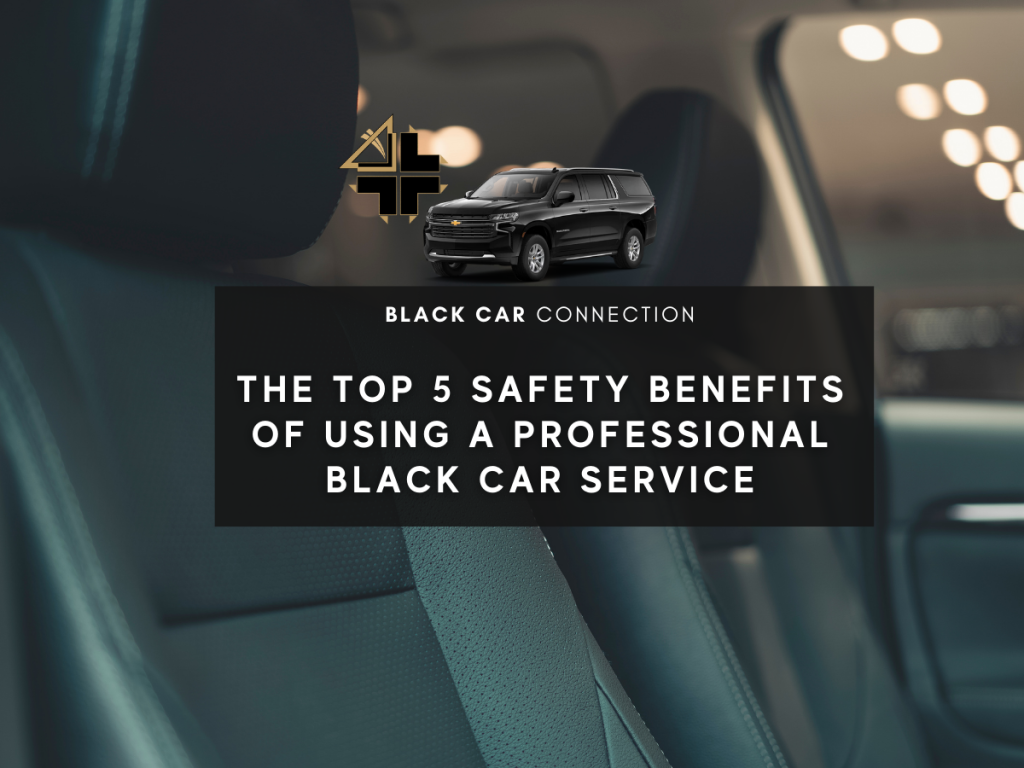 When you need to move through the city, whether for business or pleasure, it is important to consider your safety. If you use a personal vehicle, there is always the risk of an accident caused by distracted driving, road rage, bad weather conditions, and many other factors. However, using a professional black car service can provide several safety benefits that make traveling much easier and more comfortable. Here are just five of these advantages:
Increased driver awareness and focus.
Drivers who use a professional black car service know that they must be fully focused on the road at all times in order to safely complete their trips. This means reduced risks of texting while driving or engaging in other distracting activities that could cause accidents. Additionally, these drivers are typically required to complete additional training beyond what is required for personal vehicle drivers, further increasing their skills and safety behind the wheel.
Reduced traffic risks.
When you use a professional black car service, you can avoid many of the risks associated with driving in heavy traffic. These services typically use GPS systems and other technology to plan the most efficient routes possible, helping you avoid congestion and other delays. In addition, black car services often have relationships with local law enforcement that allow them to receive updates on accidents or other incidents that could impact your travel plans.
Better weather protection.
Bad weather conditions can make driving dangerous, but they are often unavoidable if you need to be somewhere at a specific time. When you use a professional black car service, however, your driver can help ensure that you get to your destination safely in any weather. Whether it's snowing heavily or raining hard, having a skilled driver take care of your travel for you will reduce the risk of accidents due to slick roads or poor visibility.
Ease of travel and less stress.
Finally, traveling using a professional black car service provides several benefits beyond safety alone. In many cases, this transportation option offers more convenience than driving yourself or riding the bus or train. This can make it easier to arrive at meetings on time and avoid being stuck behind traffic while rerouting your trip multiple times due to unexpected changes in your schedule.
Additionally, black car services can help reduce your stress levels by taking care of all the details of your trip so that you can relax and enjoy the ride.
Access to a professional network.
Another key benefit of using a professional black car service is the ability to tap into a larger network of business contacts and resources. In many cases, these services are used by executives and other high-powered professionals who need reliable transportation to meetings and events. As a result, black car services often have extensive experience working with corporate clients and can provide valuable insights or connect you with other individuals in your field.
If you're looking for a safe, convenient, and stress-free way to travel around the city, consider using a professional black car service. These services offer a number of safety advantages and other benefits that can make your travel more enjoyable and successful than ever before.
For more information about Black Car Connection, please give us a call.
Call us today: (213) 986-9850
Check us out here on Google!