The Top 10 Benefits Of A Luxury Black Car Service
When you need to make a good impression, there's no substitute for a luxury black car service.  Whether you're headed to the airport, attending a business meeting, or celebrating a special occasion, black cars provide an air of sophistication and exclusivity that is hard to beat.  Here are ten reasons why you should consider using a black car service the next time you need ground transportation.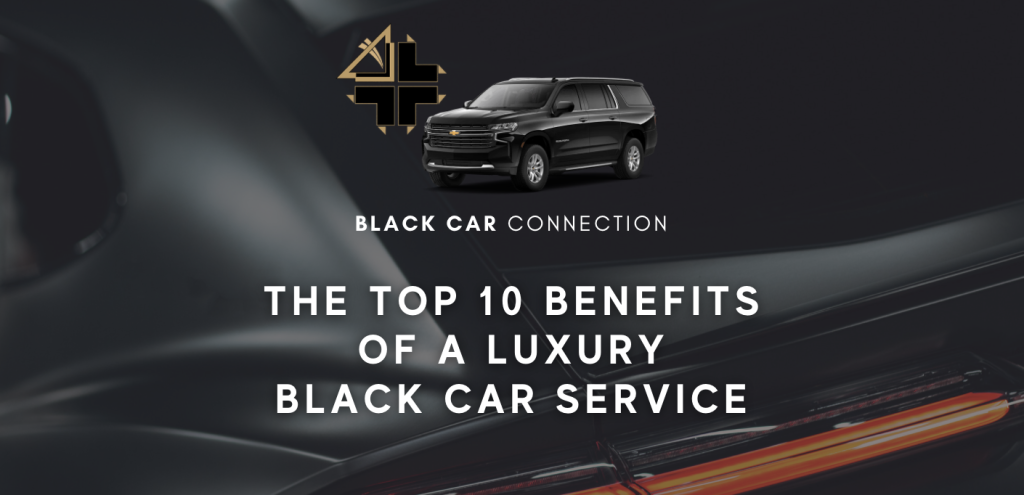 Top Ten Reasons to Use a Black Car Service:
Convenience – A black car service is the perfect way to avoid the hassle of dealing with traffic, finding parking, and navigating your way around a new city.
Comfort – A luxury car service provides all the amenities you need to travel in comfort and style, including Wi-Fi, plush seats, and ample legroom.
Security – You can rest assured that you're traveling with a reputable company that takes safety seriously. All drivers are licensed and insured.
Privacy – When you travel in a black car, you can enjoy complete privacy without having to worry about other passengers overhearing your conversation.
Style – Black cars are the ultimate symbol of luxury and sophistication. They're perfect for special occasions or business meetings where you want to make a good impression.
Efficiency – A black car service can get you to your destination quickly and efficiently, without having to worry about traffic congestion or missed flights.
Affordability – Although black car services may seem like a luxury expense, they can actually be quite affordable when compared to other forms of ground transportation.
Flexibility – They are highly flexible and can accommodate any size party, from one person to a dozen or more. They can also provide specialty vehicles upon request, such as limos, SUVs, and vans.
Variety – Black car services offer a wide range of transportation options, from simple airport transfers to comprehensive city tours. You can choose the service that's right for you, whether you need a basic shuttle or an all-inclusive luxury experience.
Peace of Mind – When you travel with a black car service, you can relax and enjoy your journey knowing that everything has been taken care of for you. From start to finish, you'll receive first-class treatment and world-class service.
For more information about Black Car Connection, please give us a call.
Call us today: (213) 986-9850
Check us out here on Google!
We would be happy to answer any questions you have and help you find the perfect transportation solution for your needs.