The Difference Between A Black Car Service And A Rideshare Service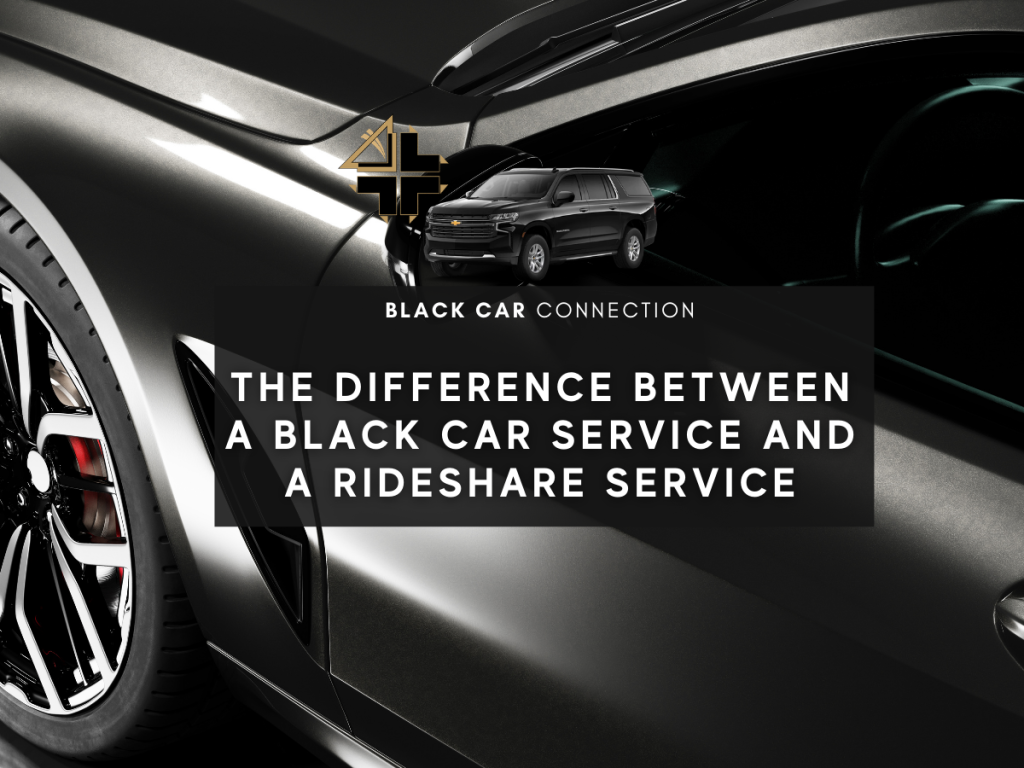 There are many key differences between a black car service and a rideshare service (such as Uber or Lyft).
A black car service will have what are called "black cars," which are luxury vehicles such as a towncar or a limo. These cars must maintain a high standard of being completely clean inside and out in order to ensure the safety of their passengers. In contrast, a rideshare driver is someone who drives his own vehicle and does not have access to higher quality vehicles or luxury amenities for their customers. They do not have to meet any strict requirements on how their vehicles must look or operate.
The safety of the customer is also a top priority for black car services. All of the drivers who work for these companies have to go through a very rigorous screening process before they are hired. This includes a background check and a drug test. They also have to have a clean driving record. Rideshare companies do not have these same requirements for their drivers. This means that anyone can sign up to be a driver, without having to go through any kind of screening process.
Another difference between the two services is the pricing structure. Black car services have the ability to create their own pricing structures.  This allows them to be more accommodating to the client.  Rideshare companies, on the other hand, charge passengers based on what the company forces them to charge at any given time.  This is why their pricing models are always changing.  This can be a problem for passengers who need to get somewhere in a hurry, since they may end up paying more than they would like, and in many cases more than what they would pay a black car service.
When it comes to customer service, black car services are held to a higher standard than rideshare companies. Drivers who work for these companies are required to wear uniforms and be courteous to their customers at all times. Rideshare drivers, on the other hand, are not required to do this. This can lead to some problems, since passengers may not always feel comfortable getting into a car with a driver who is not wearing a uniform or required to uphold the values their company requires them to.
Finally, black car services tend to offer a higher level of overall service than rideshare companies. They often have 24 hour customer service lines, so passengers can always get help if they need it. This is one of the core values of a black car service, that they operate as a personal chauffeur to the client as opposed to offering a quick one-off ride.  Rideshare companies, on the other hand, usually only have customer service available during regular business hours. This can be a problem for passengers who need to get somewhere outside of normal business hours.
Overall, there are many differences between black car services and rideshare companies. It is important to consider these factors when choosing which one to use.  If you are looking for a more reliable and courteous driver employed by a company that values your business, then a black car service may be the better choice. Whatever your needs, make sure to take into account all of the factors before making your final decision.
If you're looking for a 5-star experience, then look no further than Black Car Connection. We're proud to be your trusted Los Angeles car service!
For more information about Black Car Connection, please give us a call.
Call us today: (213) 986-9850
Check us out here on Google!