Enjoy Superior Driver Professionalism With Black Car Connection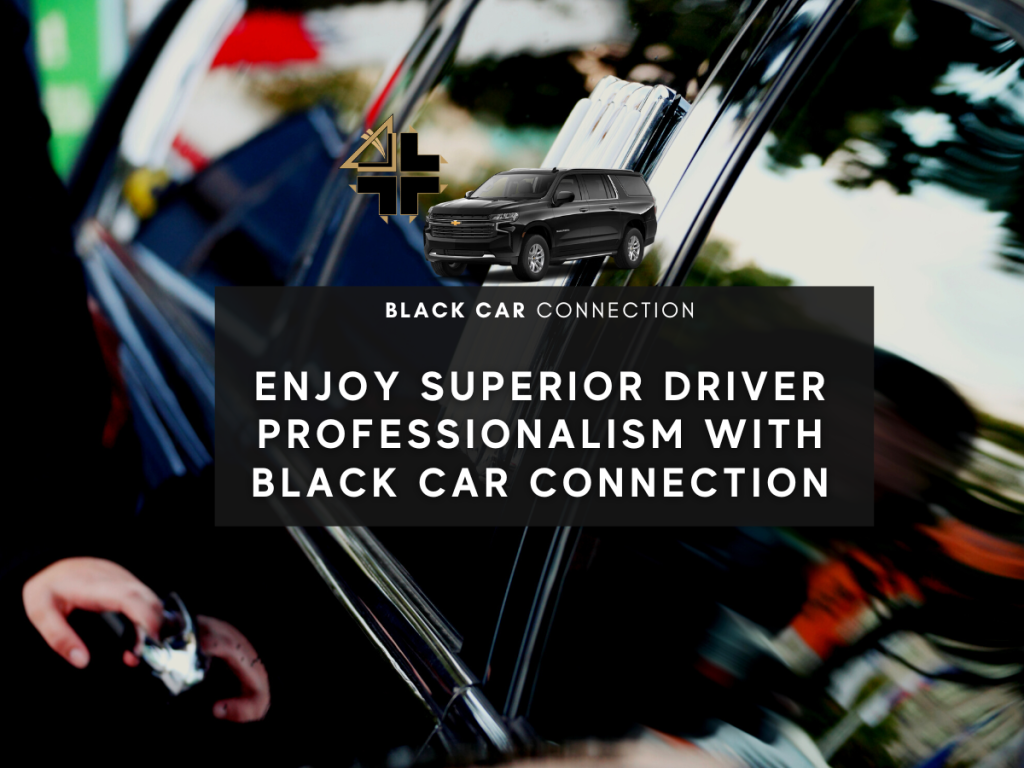 What's a black car service?  A black car service is a professional transportation company that offers upscale vehicles for hire. Black car services were typically used by business executives and other professionals who needed a reliable, comfortable, and stylish way to get around town. Nowadays, everyone can enjoy the luxury of a black car service since the prices are more affordable than you'd think!
There are many reasons why someone might choose to use a black car service, like Black Car Connection, over a traditional taxi or limousine service. One of the most important factors is driver professionalism. With us, you can be sure that your driver will be highly skilled and experienced.  They will also be well-dressed and presentable, which can make a big difference when you're trying to impress potential clients or business partners.
So what makes a professional driver?  A professional driver is someone who possesses the skills, training, and experience necessary to operate a vehicle safely and efficiently. They are also knowledgeable about the rules of the road and have a good understanding of traffic laws.
Some of the qualities that make a good professional driver include:
1. Exceptional driving skills: Professional drivers should have good driving skills and be able to control their vehicles in all types of weather and traffic conditions. They are skilled at maneuvering their vehicle, possess excellent driving habits, and have a strong understanding of road safety. They are also able to remain calm in stressful situations and make decisions quickly. This allows them to avoid accidents and keep themselves and others safe on the road.
2. Good judgment behind the wheel: Professional drivers need to be able to make quick decisions in order to avoid accidents. They also need to know when it is safe to take risks, such as passing other vehicles or changing lanes.  All of our drivers are vetted.  We do not accept just any driver like Uber or Lyft does. the safety of our passengers is always our top priority. All of our drivers must pass a rigorous driving test for safety and go through a screening process before being hired. We also require all of our drivers to maintain a clean driving record and pass regular safety inspections. In addition, we have a strict no-tolerance policy for drugs or alcohol. So you can rest assured that when you ride with Black Car Connection, you're in safe hands.
3. Outstanding customer service skills: Professional drivers need to be courteous and helpful to their passengers. At Black Car Connection, our drivers are among the best in the business when it comes to customer service. They're friendly, courteous, and always go above and beyond to make sure our passengers have a great experience.  Customer service is a major aspect to the experience that we provide our clients.
Aside from superior driver professionalism, another reason to choose Black Car Connection is the level of comfort and convenience we offer clients. You can enjoy a stellar fleet of new sedans, SUVs, and vans that are equipped with all of the latest features and amenities. This means that you'll be able to relax and enjoy your ride, rather than worrying about whether or not you're going to make it to your destination on time.
If you're looking for a way to get around town in style, Black Car Connection is definitely the way to go. With our professional drivers and comfortable vehicles, you can get around town comfortably knowing that you're in good hands!
For more information about Black Car Connection, please give us a call.
Call us today: (213) 986-9850
Check us out here on Google!