5 Reasons To Book A Black Car Service For Your Wedding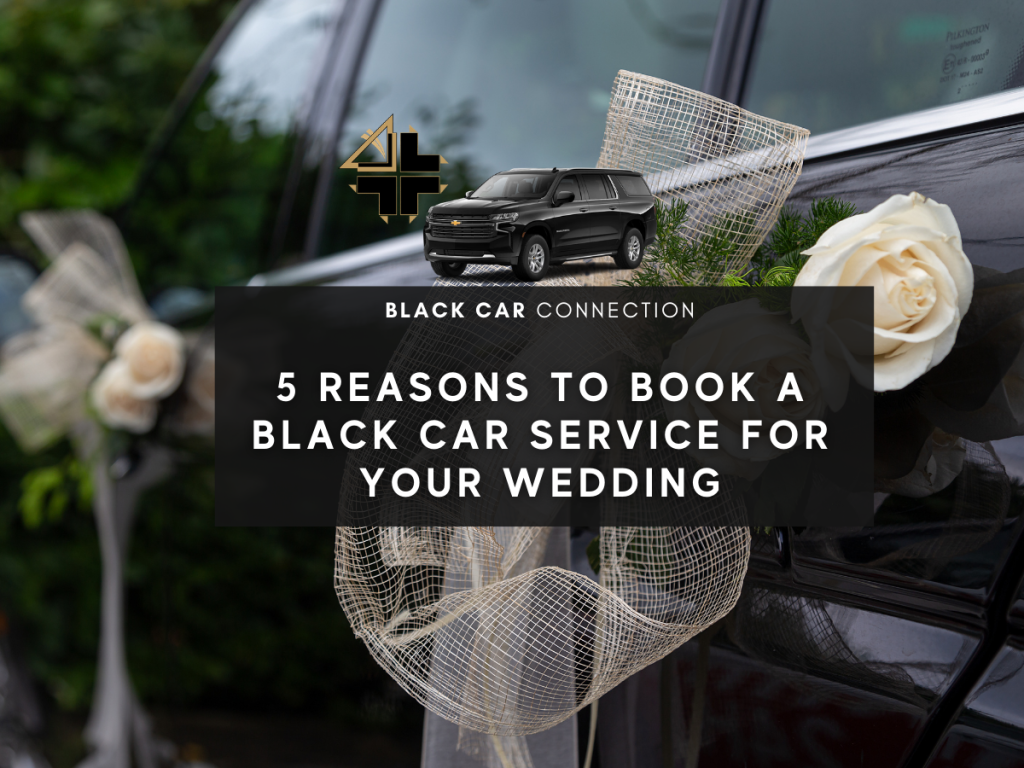 When you're planning for the most special day of your life, you'll want to consider having a professional black car service to help make your wedding day perfect. Here are five reasons why you should book a black car service for your wedding:
You're guaranteed excellent service.
While some limo companies may have a reputation for providing excellent service, black car services are known for their commitment to high-quality customer experience. Whether you need your ride to arrive on time or you want to be picked up in style, booking a black car service for your wedding will ensure that all of your needs are met.
Your guests will be impressed.
Weddings are all about setting the perfect tone and making a good first impression with your guests – and nothing says luxury like booking a black car service for your special day! If you're looking to impress, this is one way to do it right away. Plus, since many black car services offer a wide range of vehicles, you'll have plenty of options to choose from.
It saves time and money.
Whether you prefer to arrive at your ceremony in an elegant limo or want everyone to travel together as a group, a black car service will allow you to get where you need to go without any worries or hassles. This will save you the time and money that would otherwise be spent on dealing with traffic, parking, and finding rides for all of your guests.
It can take some extra weight off your shoulders.
It may seem like there are hundreds of tasks that need to be completed when trying to plan a wedding – so why not let someone else take care of one for you? When you book a black car service, you can rest assured that your transportation needs will be taken care of and one less thing will be on your to-do list.
You'll have more time to enjoy your wedding day.
When everything is taken care of in advance, it allows you to truly relax and enjoy your wedding day without having to worry about any last-minute details. Booking a black car service means that you can sit back, relax, and savor every moment – from the ride to the reception!
If you're looking for a black car service to help make your wedding day truly special, call (213) 986-9850 today. Our team of experienced professionals will take care of all your transportation needs and make sure that every moment is as memorable as possible!
For more information about Black Car Connection, please give us a call.
Call us today: (213) 986-9850
Check us out here on Google!